This is the second in a series of "year in review" posts about what we've been up to in Special Collections in 2022-2023. This post highlights archival collections recently added to ArchivesSpace.

Recently-processed University Archives collections include:
Maria Mazziotti Gillan archive, 1955-2018
Bernard F. Huppé papers, 1939-1987
Student Publications at Binghamton University (see the blog post for more info)
Educational Opportunity Program records, 1966-1979
Student Affairs records, 1970-1996
Transitional Year Program records, 1968-1978
Guides for the following collections have been added or revised/updated this year:
Bank of Binghamton / City National Bank of Binghamton records, 1852-1955
Yves Brayer exhibition catalogs and clippings, 1955-1972
Jack B. Bryan drawings for the Binghamton Press
Julie Cizenski collection of postcards
Leopold Eckler papers, 1912-1972
Herizon / Changing Herizons, Inc. records
Rose Sigal Ibsen Chinese calligraphic scrolls
John B. and Kate Smith Livernoche letters, 1867-1931
Joseph Van Gorder Shappee papers, 1879-1891
Dorothy L. Titchener papers, 1932-1982
YWCA of Binghamton and Broome County, New York records, 1892-2012
A recent addition to our Local History Newsletters collection was a nearly-complete run of the Newsletters of S.Y.O.L. (Save Your Own Life), 1988-2001.
Much more material has also been added to the Theatre History collection guide in ArchivesSpace.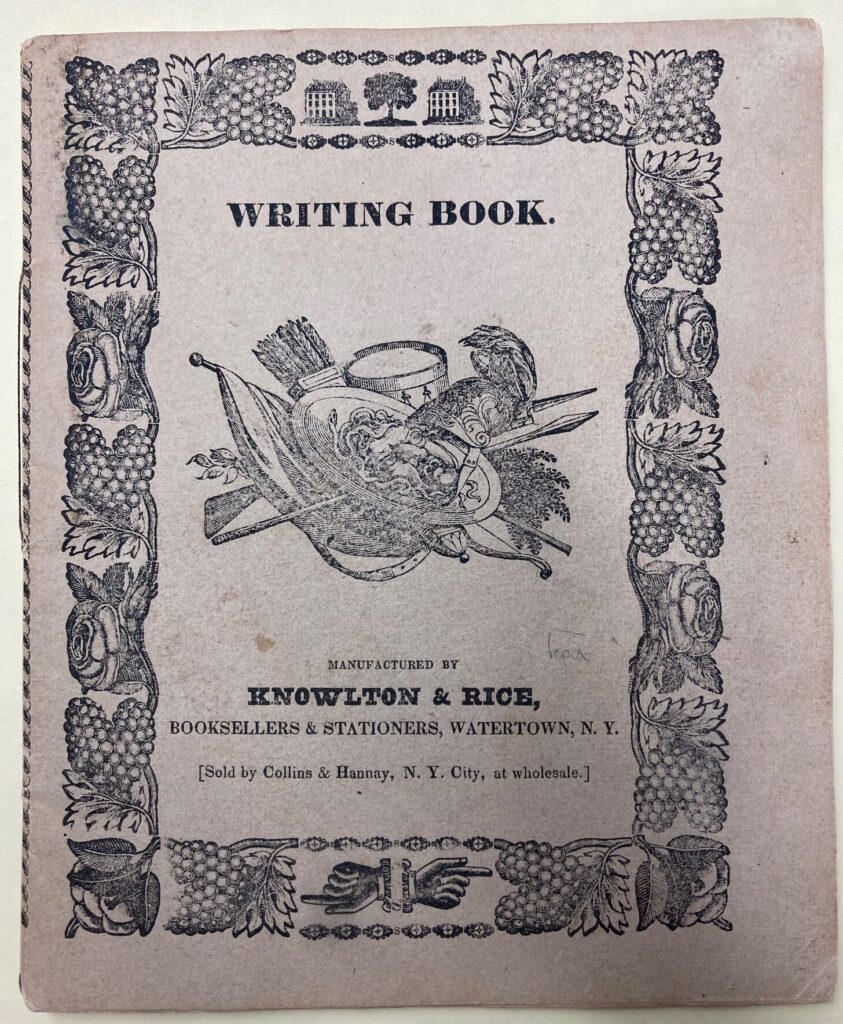 Seven items are now included in our Small Manuscripts collection:

Esther Dopp writing book, 1830-1831
Francis Patrick Garvan notes on criminal investigations, 1900-1906
Daniel Le Roy account book, about 1807-1812 with later additions
Willard Smith Niles diary, April-August 1832
"Thuisiana," volume of French poetry, about 1808
William E. Van Atta letters as treasurer of David Bernstein Congressional campaign, 1970
"The Yellowstone National Park," student essay, about 1890-1900