Special Collections is excited to announce a new finding aid, which is an index to the Binghamton University Student Publications collection. The collection contains over 100 publications produced and written by undergraduate students, dating from the founding of Triple Cities College in 1946 until the present.
Binghamton University students have harnessed the power of their passion, creativity and community to create a great variety of publications covering many writing genres and subjects: local and national news, campus clubs and events, activism and politics, humor and satire, and creative writing and art.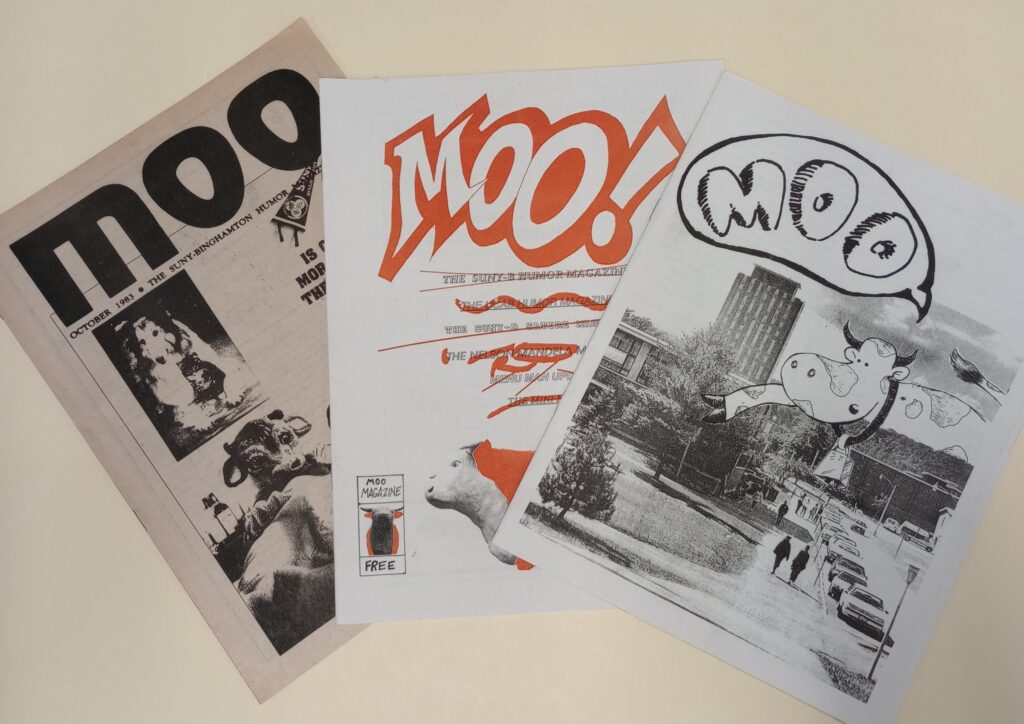 In this collection you will find well-known current publications such as Pipe Dream and Binghamton Review, as well as lesser known items such as Granola Gazette (published by the Food Co-op of the 1970s) and Tower of Babel (writing in all languages except English, 1940s-1950s). Our yearbook coverage dates back to the first one published, in 1948, and Clarendon was the longest running literary and art magazine, consistently published for almost five decades, 1949-1998. If you were a student at Binghamton in the 1980s or early 1990s you may have been familiar with Moo!, a humor magazine featuring comics, storytelling, drawings and photographs published by the Moo! Society.
We have publications centered on racial and cultural identities, such as La Voz Latina (1990s-2000s) and Buja Newsletter (1990s-2000s), and queer identity, such as The Other Voice (late 1970s-1980s) and QMag (2000s). Some publications are affiliated with particular campus unions such as Asian Outlook, The Vanguard (Black Student Union) and Koach (Jewish Student Union). Various organizations such as the Experimental Media Organization, the Progressive Action Coalition and the First Amendment Organization have had their own publications.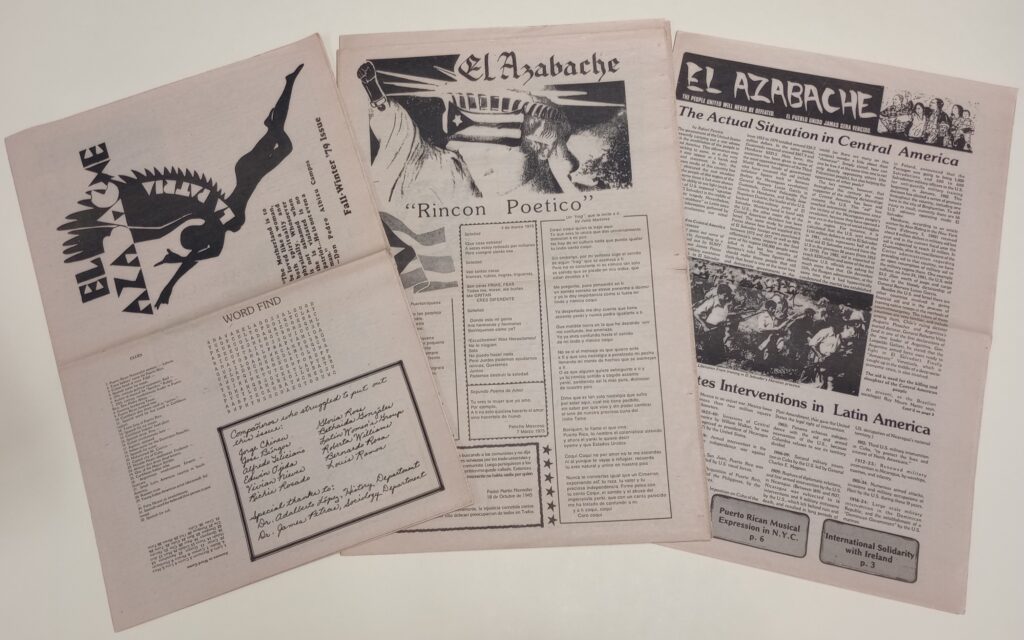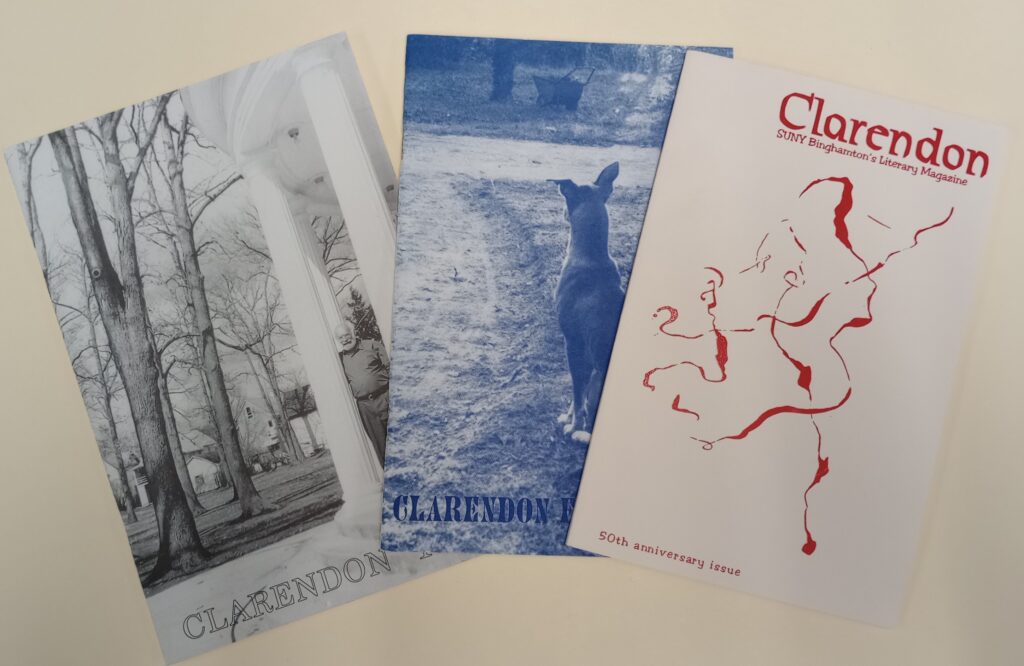 The collection represents political standpoints across the spectrum. Binghamton Times and The Harpur Free Press were published from a traditionalist or conservative viewpoint and Looking Left, a self-described alternative progressive media organization, published many different newspapers over the years from liberal or leftist perspectives.
The Binghamton University Student Publications collection is a great resource for conducting research on student opinion, activities and culture across the decades and across demographics.
For inquiries about the collection, contact speccoll@binghamton.edu or (607) 777-4841. We are actively seeking further student publications which are not already in our holdings and welcome donations of such material. Find out more information regarding gifts-in-kind here: https://www.binghamton.edu/libraries/about/special-collections/gifts/.