This fall marks the diamond anniversary of the University's founding. Seventy-five years ago, on September 30, 1946, Triple Cities College, a satellite school of Syracuse University opened its doors. Located in nearby Endicott, New York, the college was established after WWII to meet the increasing educational needs of local veterans taking advantage of the Servicemen's Readjustment Act of 1944. This act, more commonly known as the "GI Bill of Rights," provided funds for tuition, books and a monthly stipend for veterans pursuing a college education. Local students from the Triple Cities area were also encouraged to attend the college. It was the first-ever liberal arts college for both the Triple Cities area and Broome County.
It would become Harpur College in 1950 when it was adopted into the State University of New York system. In 1961 the college moved to the present Vestal site and four years later became one of the four SUNY centers. In 1965, the school was formally designated the State University of New York at Binghamton.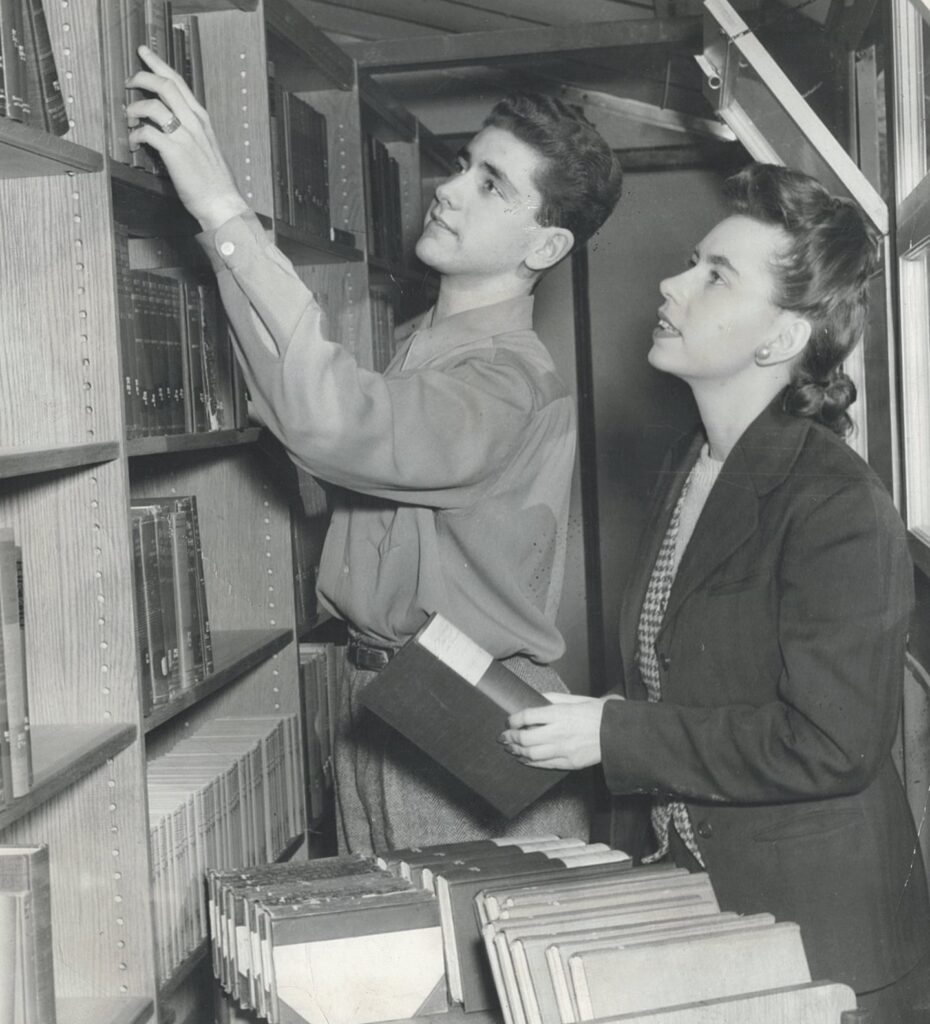 The 75th anniversary exhibit features newspaper articles, the first yearbook and course bulletin, and photographs and memorabilia from the 1946-47 academic year. It is on display outside of Special Collections through the end of the fall semester. The department is located on the second floor of Bartle Library, North. Viewing is available during the hours when Fine Arts is open.