After almost a year of renovations, the Science Library ground floor is now fully open for patron use. As part of the larger Libraries renovation project, the ground floor was closed in March 2021 to undergo both structural and cosmetic improvements to accommodate collections and patron collaboration needs.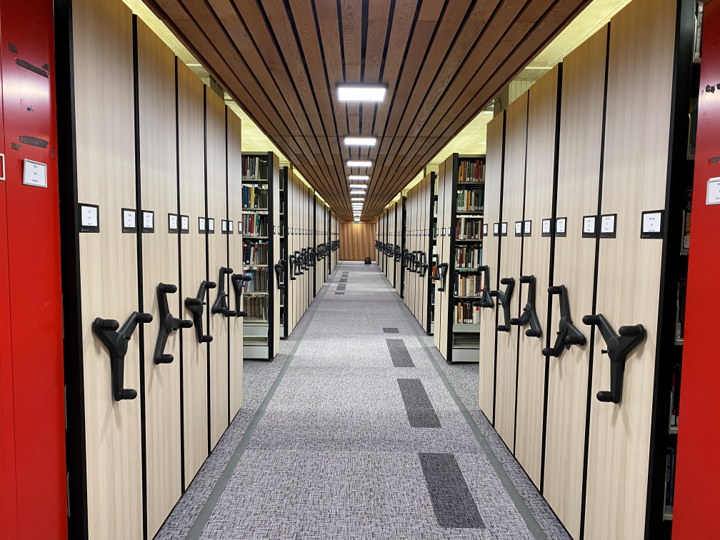 "The new compact shelving system has significantly increased the capacity of the ground floor," said Collection Moves and Project Coordinator Mary Tuttle. "The floor was also opened up more with better and more efficient lighting, making the space feel brighter than it ever has before."
To support the Libraries multi-year renovation project, the Science Library holds collection material from the Bartle Library third floor.
"Renovating and installing the new compact shelving system allowed us to continue to house almost all of Bartle Library's third floor on campus and remain browsable while the third floor is under construction," said Tuttle.
Ultimately, the ground floor provides a new space for students, faculty and community members to research, collaborate and enjoy everything the Libraries can offer, including a subtle taste of the outdoors.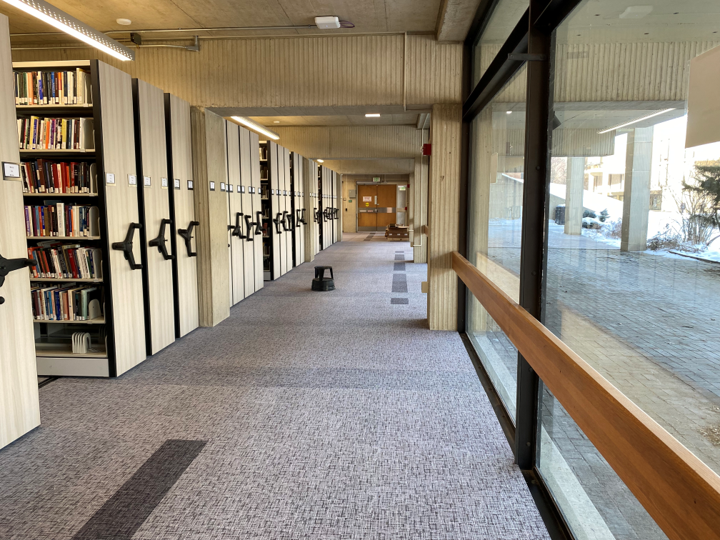 "The renovations have also opened up the space near the windows, inviting visitors to experience a little nature while they muse over poetry or study with a friend," said Associate Head of Reader Services for Science Library Andrea Melione. "If you keep your eyes open, you might see rabbits, groundhogs or deer!"
With the opening of the updated ground floor, the hope for providing a space that everyone can enjoy for whatever they use the Libraries is not lost.
"I'm excited for our users to be able to browse the collection again and rediscover the space," said Tuttle. "We've added more soft seating around the floor and updated study furniture along the windows, which I think make it a great place to sit down with a book, get some work done or just take a well-deserved break."
For the latest information regarding library renovations, visit our website at Library Renovations and renovation news at Renovation – Library News