With the Bartle 3rd Floor collections temporarily moving offsite, the Libraries encourage patrons to utilize the virtual Browse Shelf in Find It! when searching for materials. The virtual Browse Shelf displays all books in call number order – as they would appear on the physical shelf, allowing patrons to view the books surrounding the item they are looking at in Find It! to locate similar materials.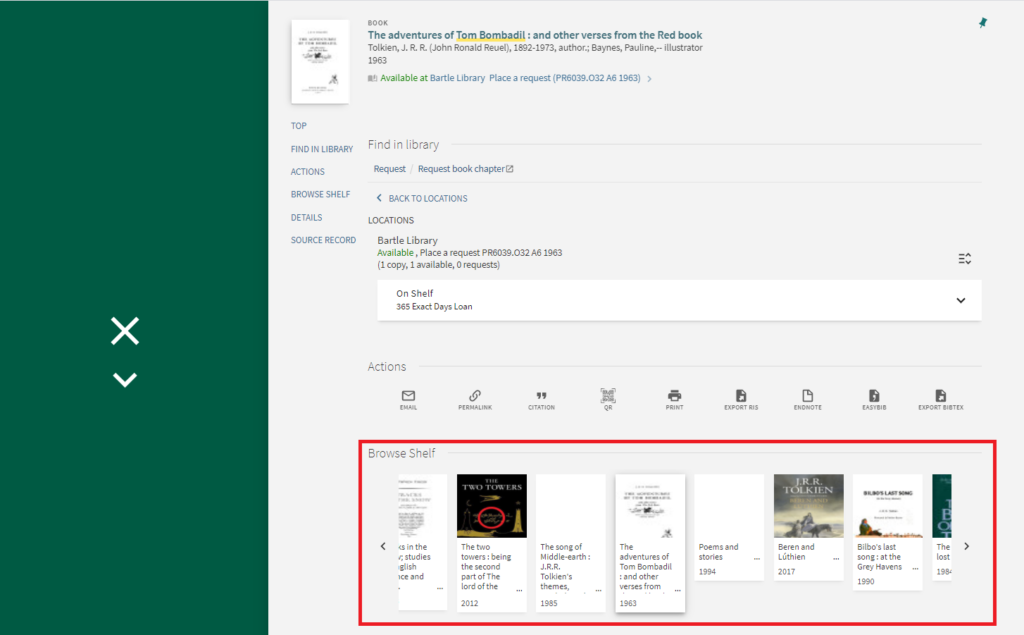 The virtual Browse Shelf is a useful tool for researchers as it includes both print and electronic books, which will make searching for research materials even easier. As always, patrons can place requests for materials directly through the item's record in Find It!
For more information, visit the Library Renovation FAQ.