"Curtain Call: Selections from the Theatre History Collection" is now on display in Special Collections and showcases material from this extensive collection. From ancient Greece to Hamilton on Broadway today, theatre productions entertain, inspire and awe. Actors use the stage to tell a story and draw the audience in so that they may experience and become part of that story, forgetting the mundane and troublesome just outside of the stage door.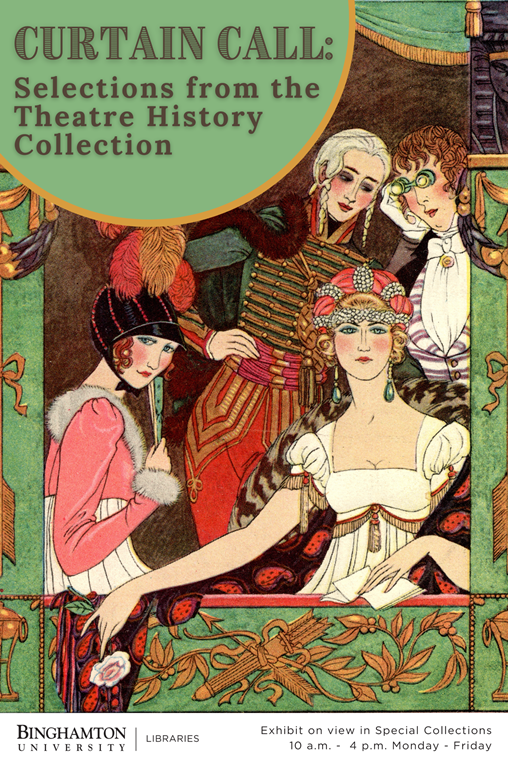 Originally housed in the Binghamton University Theatre Department, these materials were transferred to Special Collections in 2007 and represent items assembled between 1962 and 1995 by Don Watters (Theatre Department chair 1962-1968), Alfred Brooks (Theatre Department chair 1967-1981) and Allan Stuart Jackson (curator of the collection 1968-2005). These three faculty members began the acquisition of research materials for the newly-founded department, which was launched in Fall 1965. By 1969 a sizable research collection had been established to aid in the study and teaching of the art of theatre.
Items on display include an 1849 broadside for a performance of The Rose of Arragon at the Theatre Royal Haymarket in London; a 1906 program featuring Harry Houdini at Chase's Theatre in Washington, D.C.; photographs of Sir John Martin Harvey as Oedipus in Max Reinhardt's 1912 Covent Garden (London) production of Oedipus Rex; and a scrapbook page with a 1945 program for a performance by Paul Robeson, noted African American performer, at Cornell University.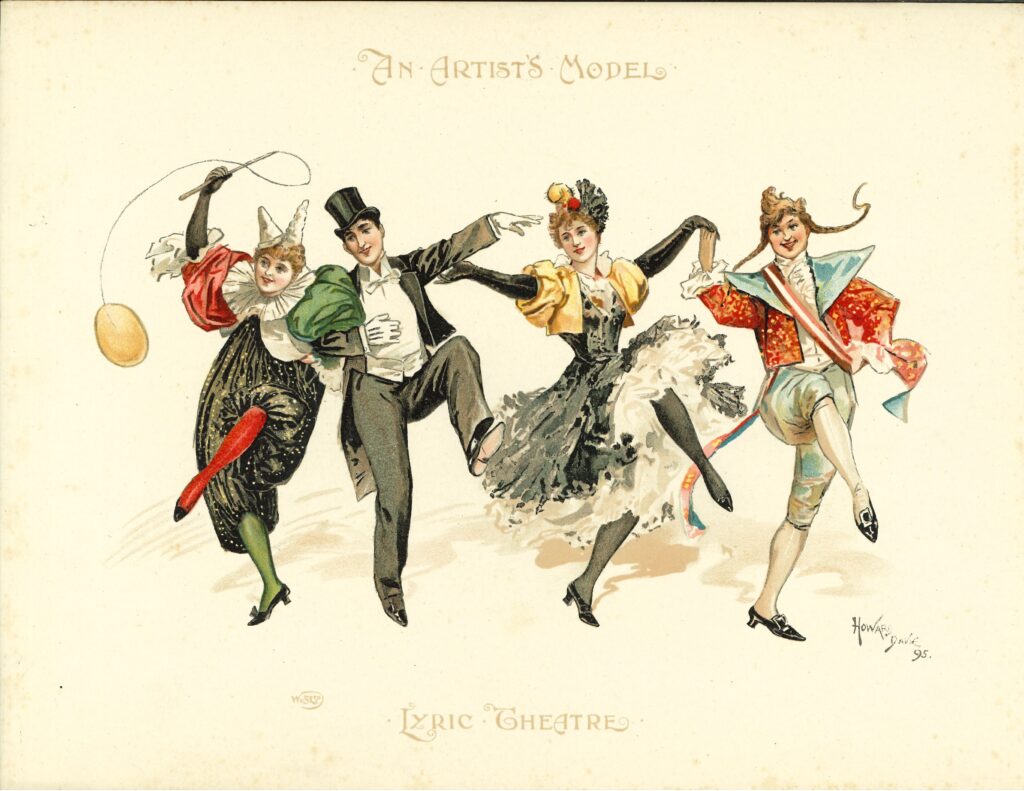 Stop by and step on stage (if only for a moment!) anytime Monday through Friday, 10 a.m. to 4 p.m., unless otherwise noted in the Libraries' posted hours. No appointment is required to view the exhibit. Special Collections is located on the second floor of Bartle Library, North.