Come have a look at some of the cool items the department has acquired over the past year! Our New Acquisitions exhibit is open in the Special Collections lobby, Monday through Friday, 10 a.m. to 4 p.m., through the end of October (except for Labor Day). The department is located on the second floor of Bartle Library, North.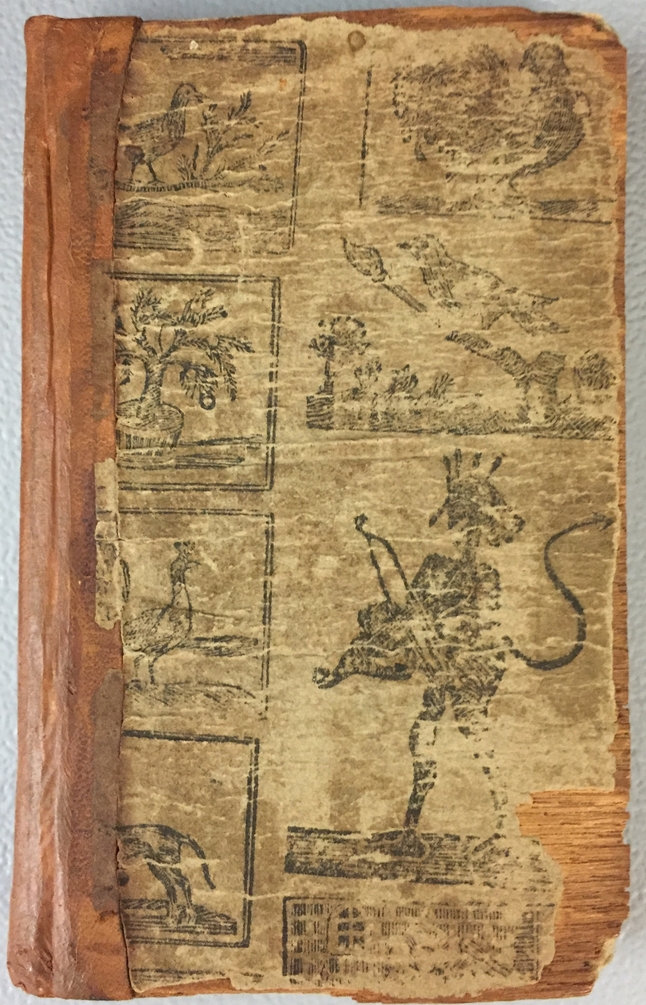 Items on display include a broadside for an anti-Jackson party convention held in Tioga County (1832); a woodblock used for printing two leaves of a Japanese novel (circa 1830); a Gus Hall-Jarvis Tyner election poster (1976) and other publications from the US Communist Party; a Guerilla newspaper poster featuring "Poetry is Revolution" by African American activist Amiri Baraka (1968); a limited edition of excerpts from Whitman's Leaves of Grass with engravings by artist Terry Haass (1966); and an Indonesian divination book written on alim-tree bark (mid-20th century).
Local history materials in the exhibit include an album containing more than 150 early-twentieth-century photographs taken in the Port Crane area; diary volumes written by two local women in 1868 and 1917; several postcards and pieces of advertising ephemera; and two letters written in the 1850s by a young newspaper editor in Owego to his cousin in Massachusetts.
Watch our Twitter and Facebook for some additional open houses this fall, or stop by anytime Monday through Friday, 10 a.m. to 4 p.m.! We will also be open until 5 p.m. on Friday, September 24 for Family Weekend.