As part of her undergraduate experience at Binghamton University, Cynthia Amoah '13 was a student worker at the Newcomb Reading Room. Now a self-employed poet, writer and performer, Amoah's story is purely Binghamton in that her natural inquisitiveness and path-forging fearlessness propelled her academically and into her chosen career.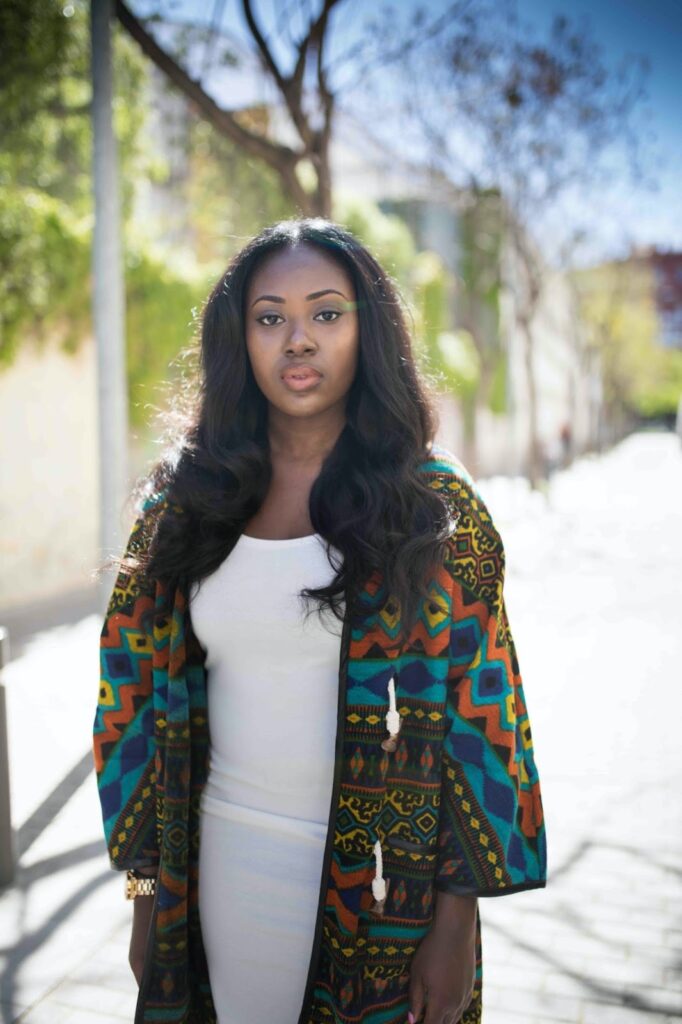 "The Newcomb Reading Room, Bartle Library and the Science Library all served as safe spaces for me during my time at Binghamton," she said. "Because I was employed at Newcomb, I spent most of my time there welcoming visitors and guests to the library, but it was in all of the libraries where I read, completed my work and had the most genuine conversations and interactions with others on campus.
"Because I was the type of learner who needed full silence to study and complete my work, I often found myself retreating to the most unusual spaces. I found secret hiding places and hopeful corners where I lost myself in the book stacks and imagined worlds beyond. As I think back now, it was really those quiet reading experiences that forced me to investigate my relationship with language. It was there that I fell deeply in love with the beauty of words and poetry. Because of this discovery, I have found the freedom to create and to be celebrated and challenged to discover so much more.
"I am currently working in my dream job and role of being a performance poet. Poetry allowed me to find my artistic voice by giving me the freedom to be my full self. To first-year students, I say: forge your path, compete with no one but yourself and be relentless about what sets your soul on fire. Make no room for thinking small or little of yourself. Oftentimes, in your college experience, you'll get distracted by what others are doing and how quickly they're doing it. Don't try to impress others. Instead, challenge yourself to try it another way by focusing on your dreams and setting your goals. You are living and creating the beginnings of a life you've always imagined."

To learn more about Amoah, visit: cynthiaamoah.com