The Libraries have continued to grow to include some exceptional people to our team! This spotlight of our new hires shares a little about each of them as we welcome them to the Libraries and the Binghamton community.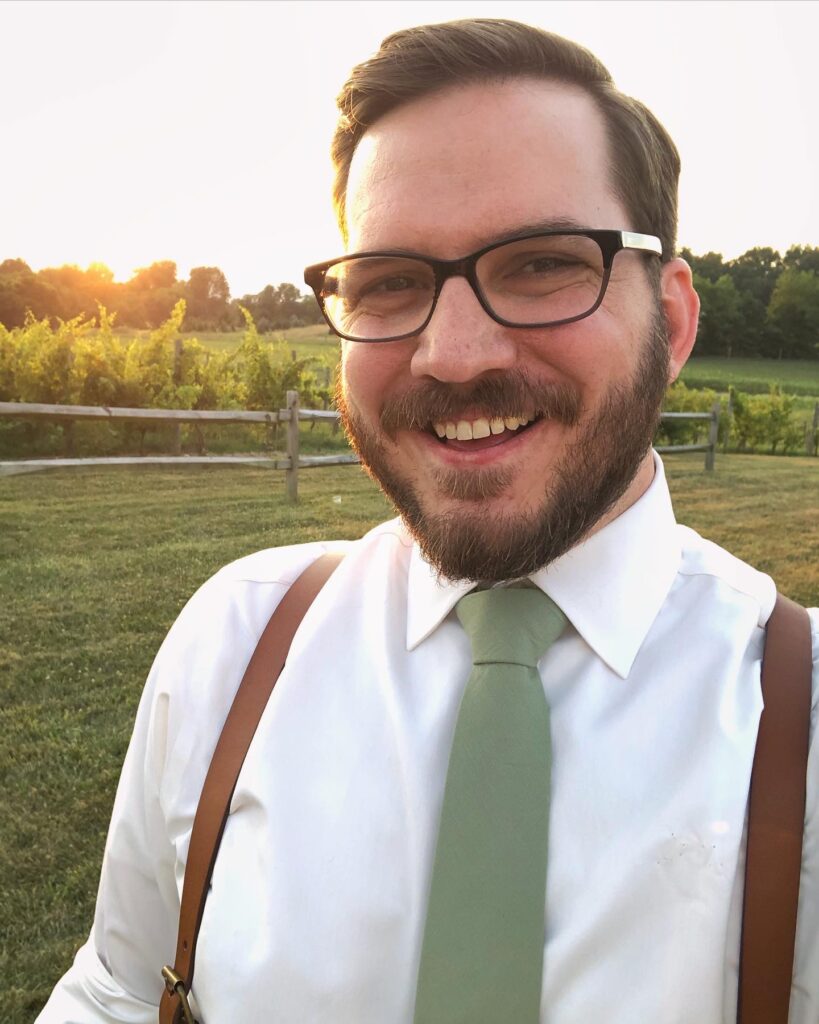 Bryan Field (he / him)
Libraries Communications Officer
Bryan serves as the Libraries Communication Officer. Originally from Virginia, Bryan obtained his undergraduate and graduate degrees from Christopher Newport University and Virginia Tech respectively. With a background in Communications Studies and Higher Education, Student Affairs, Bryan has held professional positions in Admissions, Alumni Relations, Greek Life and Residence Life working to build community and connection among students. In his free time, Bryan loves exploring the outdoors through hiking, enjoying live theatre and concerts, collecting comic books and testing out new recipes in the kitchen. While he is new to the "library world," he is excited to be starting this new adventure and connecting the Libraries with the Binghamton community.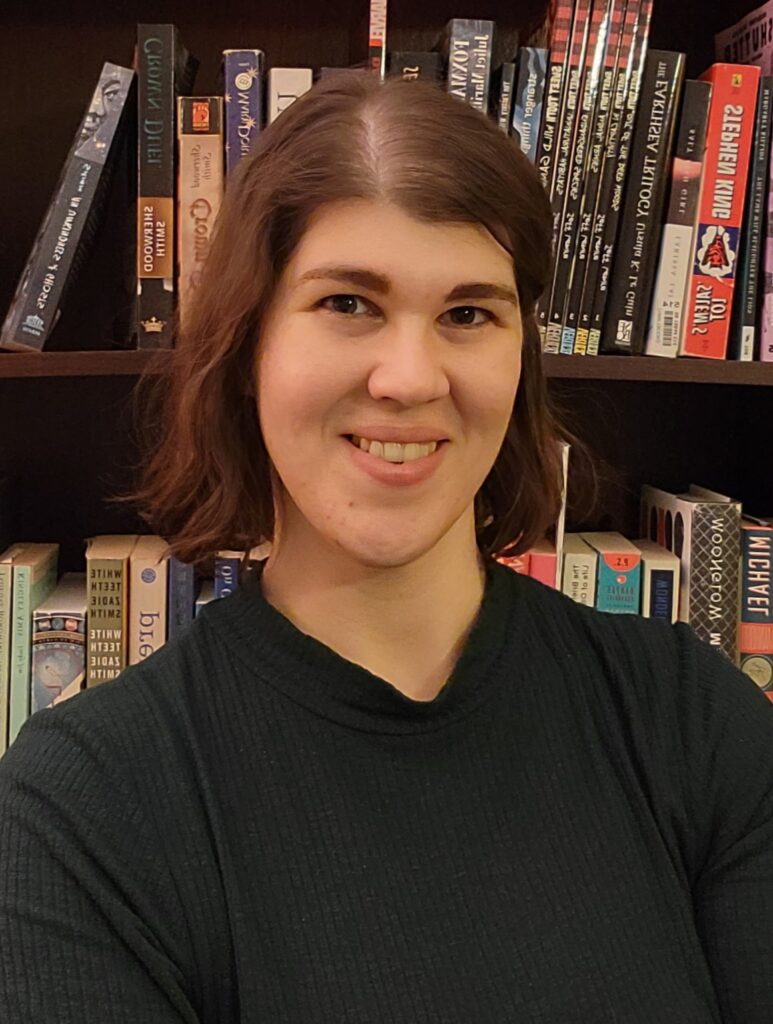 Jillian Sandy (she / her)
Instruction and Outreach Librarian
Jillian received her Master's of Library and Information Science from Kent State University and a Bachelor of Arts in English and Spanish from the University of Dayton. Throughout her career, Jillian has worked in academic, public, and special libraries in Ohio, Maryland, and New York. The most unlikely job she had involved reading stories and singing to children on a bookmobile. Given the option, she prefers for other people to tell her stories! Unexpectedly, the job did involve some of the common threads of her career including community outreach, literacy in its many forms, and working with students. Jillian has a cat unwisely named Bertha Mason (after the madwoman in the attic in Charlotte Brontë's Jane Eyre). Her favorite films are usually "B movies" that she watches and reviews with her blog partner (she finally crossed off Troll 2 from her watchlist last year and highly recommends it.)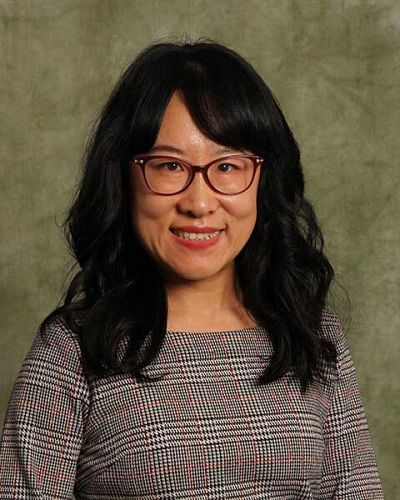 Ning Jiang (she / her)
Annex Collections Assistant
Ning joined Binghamton University Libraries in January 2022 as the Annex Collections Assistant. Ning received her bachelor's degree in Information Technology and Commercial Management from the Northeastern University in China, and received her master's degree in Statistics from the University of Neuchatel in Switzerland. She also received a scholarship for Ph.D in Statistics from Binghamton University. Ning's research interest is in applying her statistical knowledge to solve real world problems, including library science. In her free time, Ning enjoys hiking, reading, baking and spending time with her family.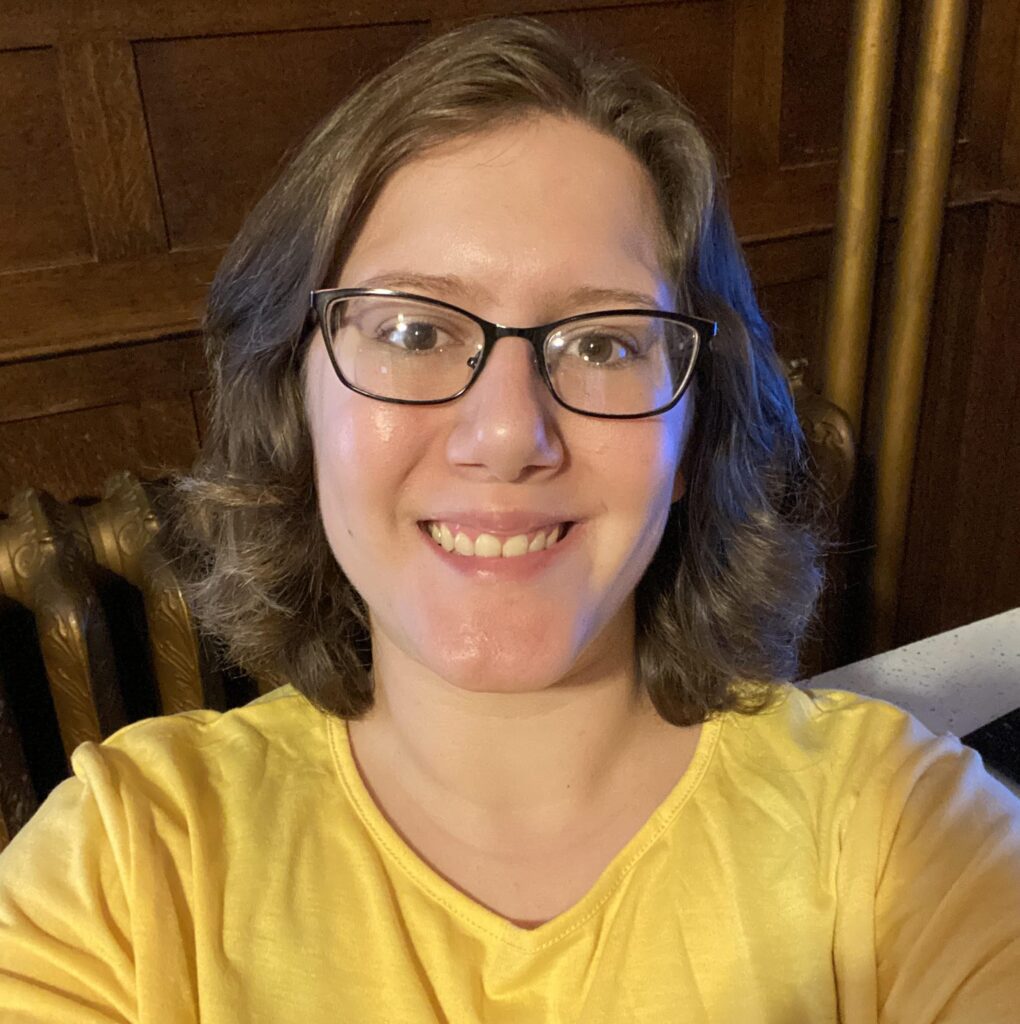 Katie Berwald (she / her / they / them)
Annex Collections Assistant
Katie (she / her / they / them) currently works in the Annex as one of the Collections Assistants helping make sure everything is ready to move into the new CMF. She received a dual Bachelor's from St. John Fisher College, where she studied Media & Communication and Digital Cultures & Technology and recently graduated from Syracuse University with a Master's in Library and Information Science. Those three areas of study have led to a professional interest in digital preservation and catalog creation. She finds herself increasingly fascinated by how digital objects can be preserved, as well as how to ensure that they are usefully preserved, and how to select what warrants preservation. More specifically, Katie is curious about the preservation of born digital objects such as social media information, fully digital art, or video games that can only be found online. While this is her first university position, she is no stranger to libraries having served as an assistant, then assistant director, then interim director for the George P. and Susan Platt Cady Library in Nichols, NY. Katie is a nerd of many interests like: video games, dungeons and dragons, crocheting, cross stitching and chasing around her dog so he'll finally fall asleep.