Blythe Roveland-Brenton, Ph.D. '83, director of Special Collections and Library Preservation, imbues the spirit of Binghamton through her continuous development of inspired student and instructor programming. The department's high-impact practices include enabling scholars to interact with Special Collections' general rare books and major, named collections. Combined with the Libraries' regular outreach and instruction efforts, Special Collections serves approximately 3,500 students with instruction throughout the year. The Libraries' collection of scarce, distinctive and primary source materials are used by researchers spanning regional and international audiences.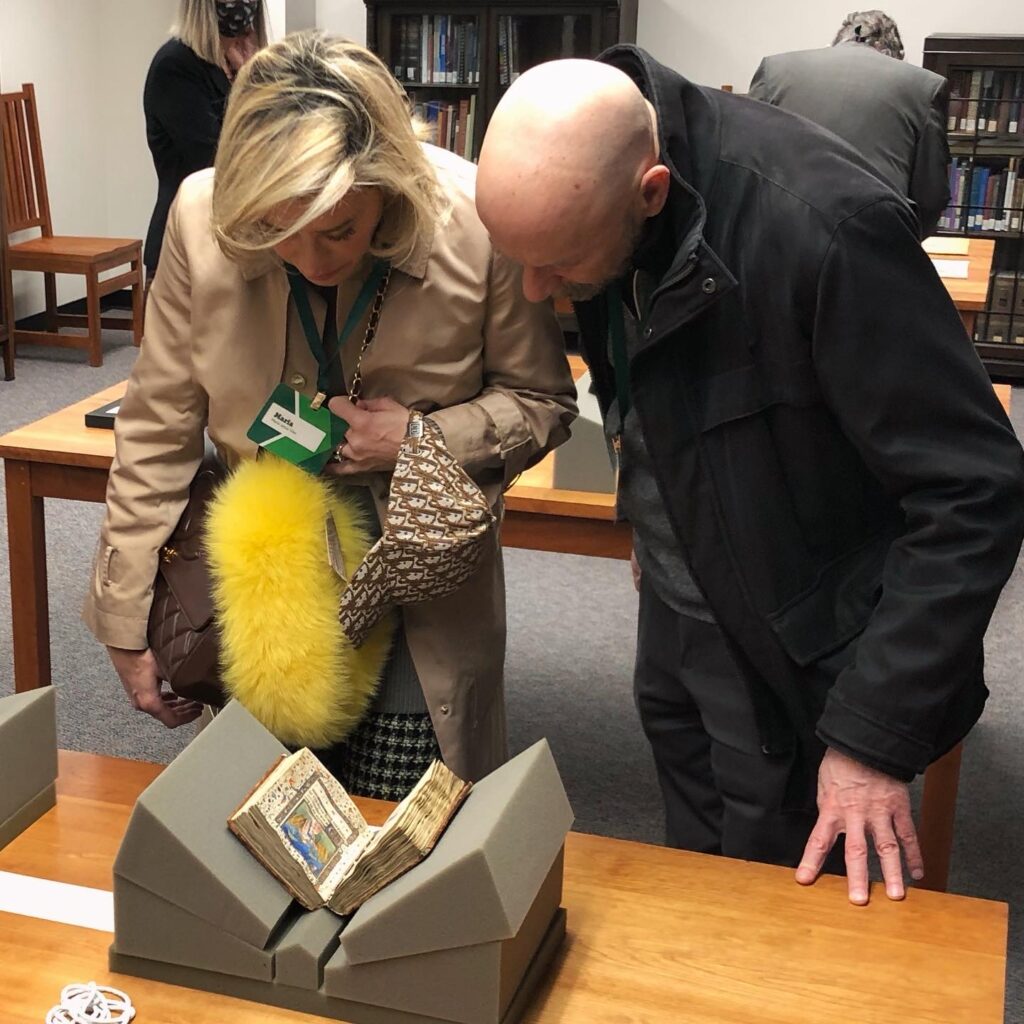 With growth opportunities on the horizon, we are excited to welcome new University Archivist Maggie McNeely. She served previously in this role at Brandeis, and is skilled in the acquisition, processing, and collections management of primary source materials related to the University. Maggie has worked on a number of projects involving digitized and born-digital material, and has extensive experience with the content management system ArchivesSpace.
The University Archives is strengthened by gifts of publications, photographs, memorabilia and documents from campus events, organizations and residential units offered by alumni and friends. If you have material related to the University's history to contribute, contact McNeely directly at 607-777-4832 or mmcneely@binghamton.edu.
The Libraries' faculty and staff impart their warmest wishes to Yvonne Deligato, former Special Collections associate and University archivist, as she embarks on her retirement. Deligato joined the Libraries in 1999. As the Libraries' first professional archivist, she was instrumental in building significant relationships for the institution and the Archives' reputation for excellence in service.