The Libraries' newest staff members bring our team total across all branches to 80 people. A combination of faculty librarians and professional and classified staff members preside over six library departments: Administration; Special Collections and Preservation; Technical Services; Outreach, Engagement and Collections; Public Services and Inclusion, Diversity, Equity and Accessibility; and Library Technology and Digital Strategies. Together with 105 Federal Work -Study students, student assistants and graduate student workers, the Libraries are one of the largest units on campus.
Onboarding new staff is no simple task. Library functions are constantly evolving to meet the rigors of academia. Each new hire's potential must be weighted to the needs of the organization. Consequently, the Libraries devote a significant amount of resources to the review and maintenance of excellence in recruitment practices.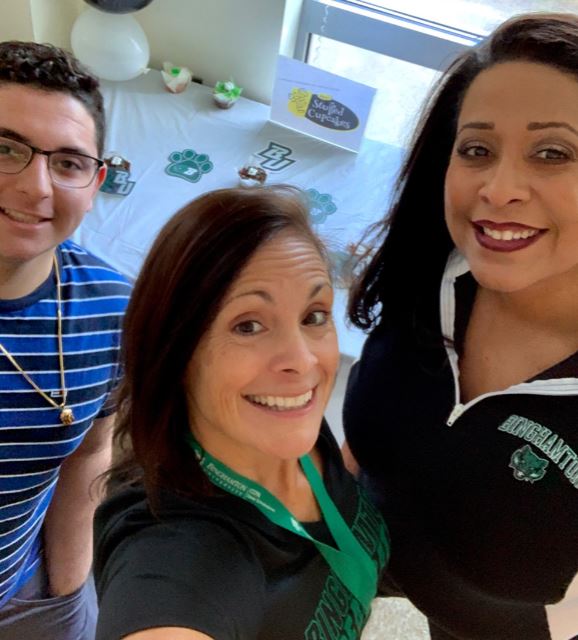 Kristi Potter and Sharon Bunch are fully invested in their work with the Libraries. Having both received graduate degrees from the College of Community of Public Affairs (CCPA) Student Affairs Administration program, their dedication makes the University Downtown Center Library a home base for the CCPA community. Their professionalism is rivaled only by their talents for creating a warm learning environment.
Kay Glasgow started her career with the Libraries in 1969. As a member of the Bibliographic Searching Unit, her early work was rooted in the upkeep of a manual card catalog. When Glasgow retired in February, she did so as head of serials and the work she performed was almost solely digital. Prior to her last day on campus, Glasgow wrote, "While hyper-focused on the job all these 50 odd years, I know already it's the memories of our Library family that last."
Bryan Field, communications officer, is the newest staff member, starting just a few days into 2022. His charge is to ensure the Libraries' reputation remains synonymous with student success. He boosts the Libraries' profile on campus and beyond by using all forms of media.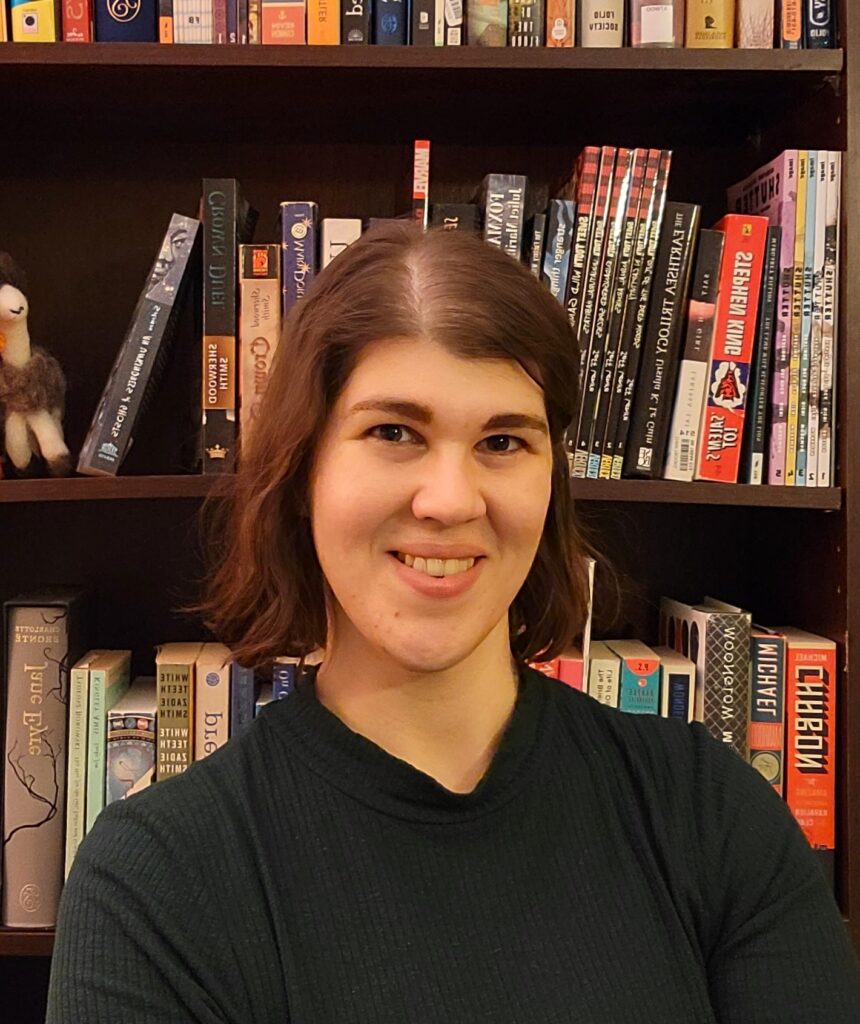 Jillian Sandy, our newest Instruction and Outreach Librarian is from Dayton, Ohio. In prior roles, she worked in libraries including St. Mary's College of Maryland, the University of Dayton, and the Dayton Metro Library system's bookmobile. Jillian earned a Master's of Library & Information Science from Kent State University and a Bachelor of Arts in English and Spanish from the University of Dayton.
Rachael Sebastian is a graduate student employed at the Science Library. She says managing undergraduate students has made her a better teaching assistant. Her position at the Libraries allows her to interface with undergraduates who communicate their perspective on teaching and learning to her.
Alaina Brown is an undergraduate stacks assistant at the Bartle Library who says working at the Libraries has prepared her for more than just the job at hand. Brown sees a difference in her personal organization and communication skills; her supervisor, John Lee, the stacks maintenance coordinator at Bartle, agrees. He reports that Brown has flourished and gained new confidence since she came on as a first-year student last year. When asked about her work, she said, "I have so much peace coming to the library."