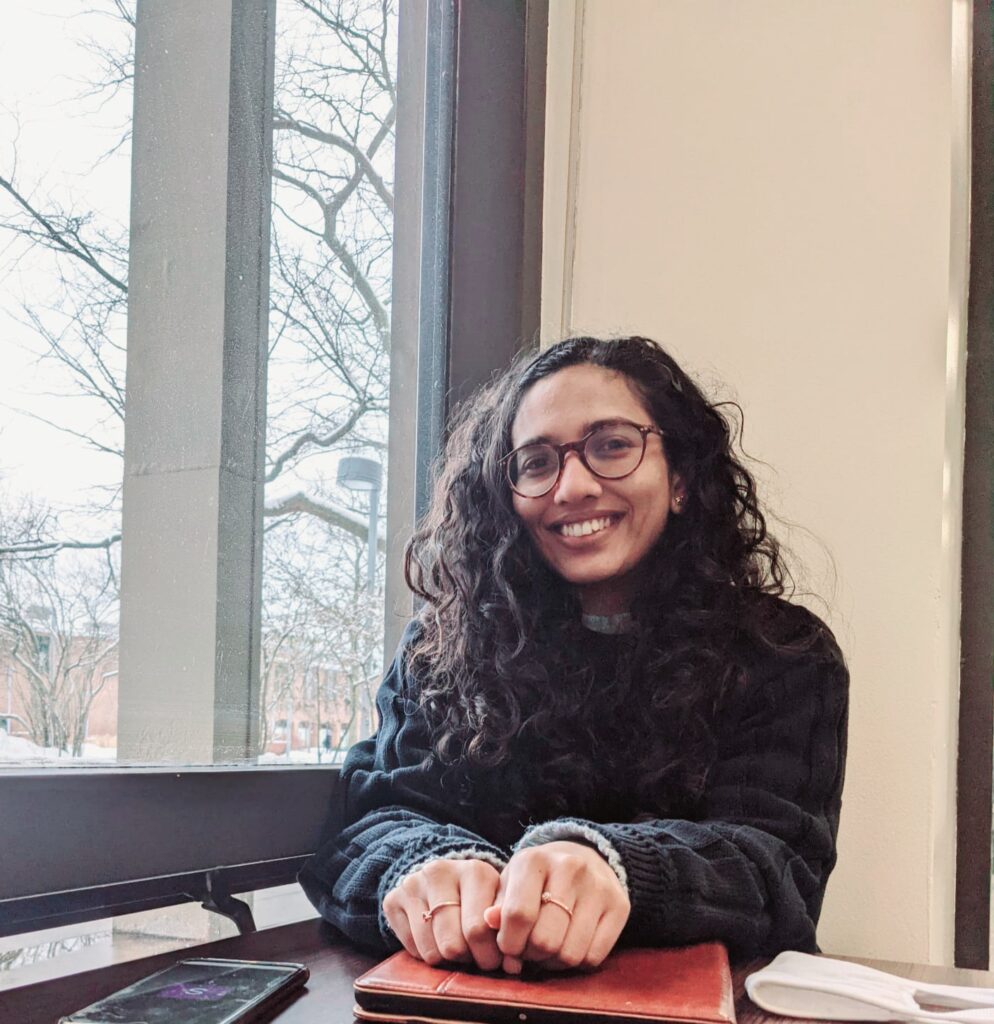 Identifying and becoming proficient with emerging technologies that assist information seekers is every librarian's superpower. Assistant Head of Digital Initiatives for Digital Scholarship Amy E. Gay works with faculty and students to ensure they have the latest information discovery tools.
As options for expressing research findings become increasingly more dynamic, Gay, together with the Library Systems and the Digital Initiatives and Resource Discovery team, ensures the Libraries offer current modes that make communicating those findings as intuitive as possible.
Shruti Jain, a PhD student in English, and Le Li, a doctoral student in the Translation Research and Instruction Program are reaping the benefits of one such library upgrade.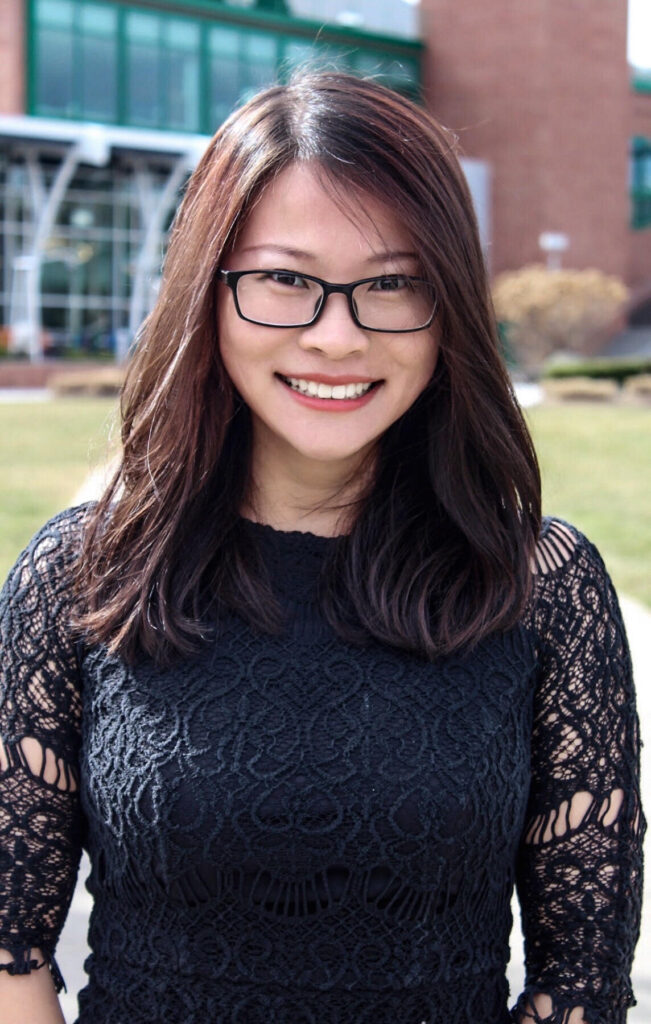 A formerly Panopto-centric workspace at Glenn G. Bartle Library was enhanced to include new production and editing software and equipment to record, play, edit and publish audio files. These tools are necessary for the collection of oral histories and podcasts as well as for creating live and recorded video.
As recent recipients of a Humanities New York grant, Jain's and Li's discoveries were made right on time. They describe their project as, "a podcast that features lively conversations with storytellers about immigrant women in their lives. [It] will be a living archive of stories that have not been heard before and serve as an intervention in the ways in which immigrant women's histories are narrated and passed on." Having access to this new workspace will contribute to their project's success by helping them conserve valuable funding and time.
Digital Initiatives and Resource Discovery provides leadership, direction and innovation in discovery and use of the Libraries' collection and online resources. The staff oversees web design and development of digital collections, including oral histories. The department also is responsible for the Libraries' digital scholarship initiative, scholarly communications, institutional repository (the ORB @ Binghamton) and digital preservation system.