The Binghamton University Libraries would like to acknowledge with respect the Onondaga Nation, firekeepers of the Haudenosaunee, the indigenous peoples on whose ancestral lands Binghamton University currently stands.
To celebrate Native American Heritage Month in November, the Libraries have compiled a list of recommended books in our collections. Native American heritage includes both historical and contemporary works in fields including environmental sciences & STEM, history, culture, poetry and the arts. We encourage you to read books by Native American writers and researchers this month and throughout the year!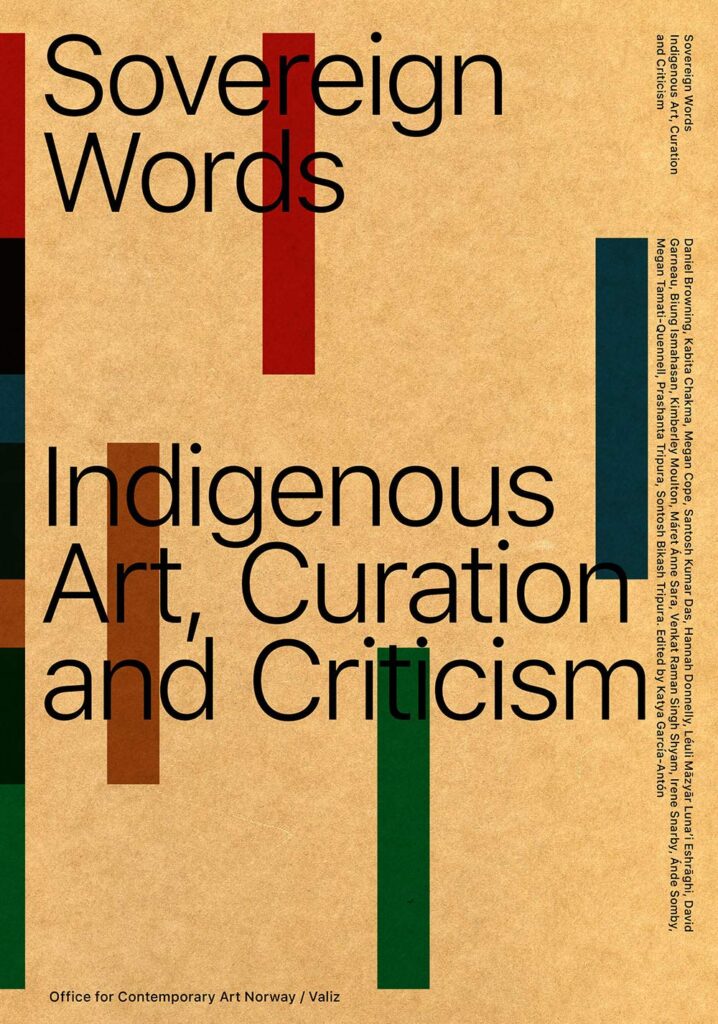 edited by Katya García-Antón
Artists and cultural practitioners from Indigenous communities around the world are increasingly in the international spotlight. As museums and curators race to consider the planetary reach of their art collections and exhibitions, this publication draws upon the challenges faced today by cultural workers, Indigenous and non-Indigenous, to engage meaningfully and ethically with the histories, presents and futures of Indigenous cultural practices and world-views. Sixteen Indigenous voices convene to consider some of the most burning questions surrounding this field. How will novel methodologies of word/voice-crafting be constituted to empower the Indigenous discourses of the future? Is it sufficient to expand the Modernist art-historical canon through the politics of inclusion? Is this expansion a new form of colonization, or does it foster the cosmopolitan thought that Indigenous communities have always inhabited? To whom does the much talked-of 'Indigenous Turn' belong? Does it represent a hegemonic project of introspection and revision in the face of today's ecocidal, genocidal and existential crises?
---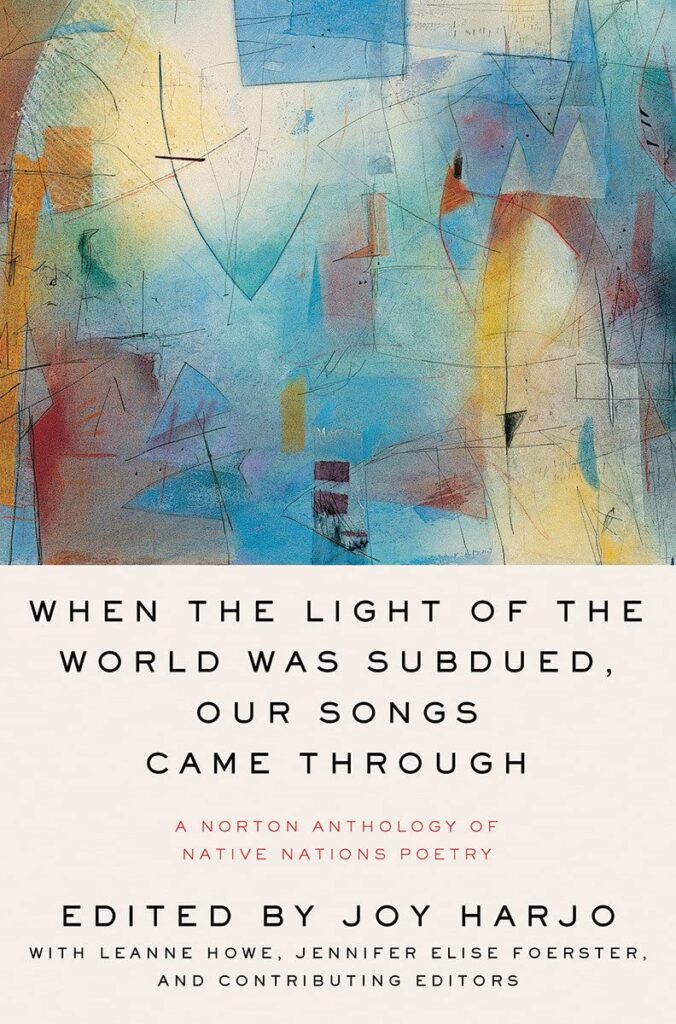 edited by Joy Harjo, LeAnne Howe and Jennifer Elise Foerster
United States Poet Laureate Joy Harjo gathers the work of more than 160 poets, representing nearly 100 indigenous nations, into the first historically comprehensive Native poetry anthology. This landmark anthology celebrates the indigenous peoples of North America, the first poets of this country, whose literary traditions stretch back centuries. Opening with a blessing from Pulitzer Prize-winner N. Scott Momaday, the book contains powerful introductions from contributing editors who represent the five geographically organized sections. Each section begins with a poem from traditional oral literatures and closes with emerging poets, ranging from Eleazar, a seventeenth-century Native student at Harvard, to Jake Skeets, a young Diné poet born in 1991, and including renowned writers such as Luci Tapahanso, Natalie Diaz, Layli Long Soldier, and Ray Young Bear. When the Light of the World Was Subdued, Our Songs Came Through offers the extraordinary sweep of Native literature, without which no study of American poetry is complete.
---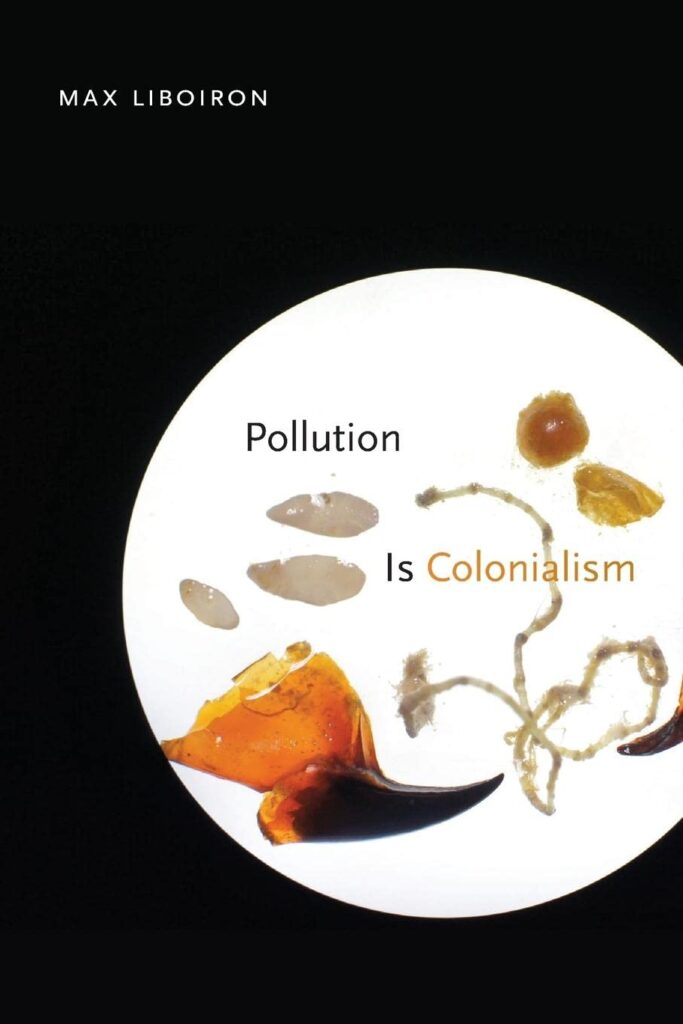 by Max Liboiron
In Pollution Is Colonialism Max Liboiron presents a framework for understanding scientific research methods as practices that can align with or against colonialism. They point out that even when researchers are working toward benevolent goals, environmental science and activism are often premised on a colonial worldview and access to land. Focusing on plastic pollution, the book models an anticolonial scientific practice aligned with Indigenous, particularly Métis, concepts of land, ethics, and relations. Liboiron draws on their work in the Civic Laboratory for Environmental Action Research (CLEAR)—an anticolonial science laboratory in Newfoundland, Canada—to illuminate how pollution is not a symptom of capitalism but a violent enactment of colonial land relations that claim access to Indigenous land. Liboiron's creative, lively, and passionate text refuses theories of pollution that make Indigenous land available for settler and colonial goals. In this way, their methodology demonstrates that anticolonial science is not only possible but is currently being practiced in ways that enact more ethical modes of being in the world.
---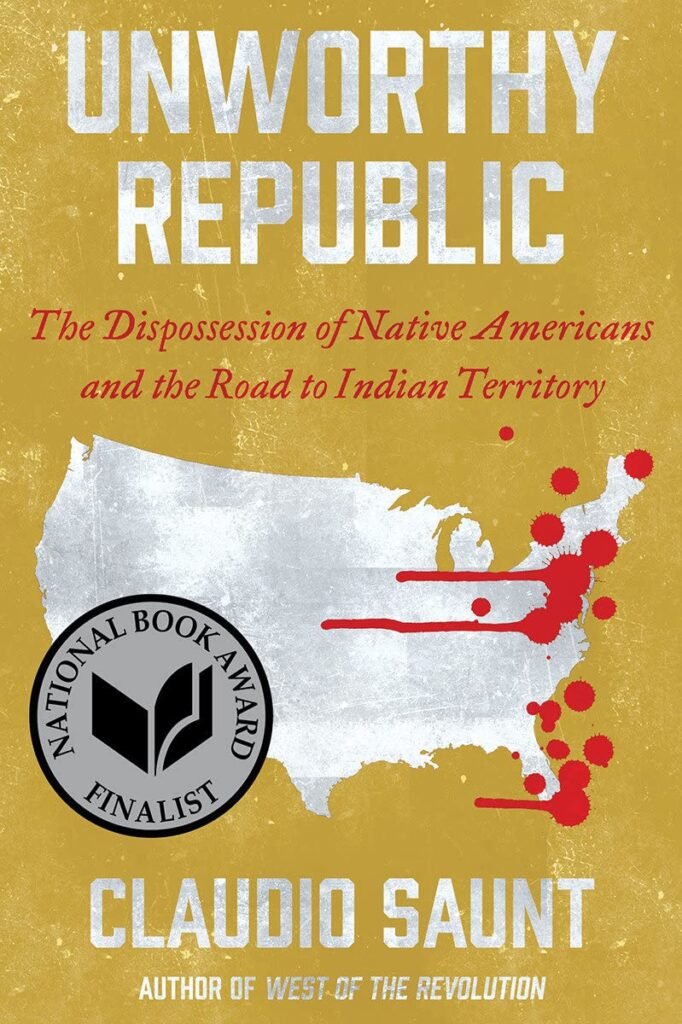 by Claudio Saunt
A masterful and unsettling history of the forced migration of 80,000 Native Americans across the Mississippi River in the 1830s. On May 28, 1830, Congress authorized the expulsion of indigenous peoples from the East to territories west of the Mississippi River. Over the next decade, Native Americans saw their homelands and possessions stolen through fraud, intimidation, and murder. Thousands lost their lives. In this powerful, gripping book, Claudio Saunt upends the common view that "Indian Removal" was an inevitable chapter in US expansion across the continent. Instead, Saunt argues that it was a contested political act-resisted by both indigenous peoples and US citizens-that passed in Congress by a razor-thin margin. In telling the full story of this systematic, state-sponsored theft, Saunt reveals how expulsion became national policy, abetted by southern slave owners and financed by Wall Street. Moving beyond the familiar story of the Trail of Tears, Unworthy Republic offers a fast-paced yet deeply researched account of unbridled greed, government indifference, and administrative incompetence. The consequences of this vast transfer of land and wealth still resonate today.
---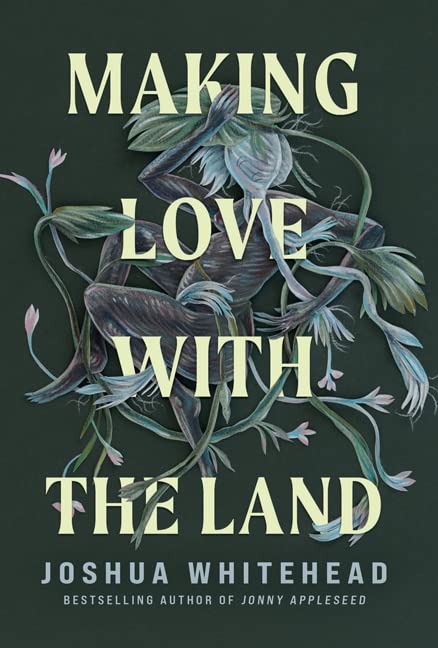 by Joshua Whitehead
In prose that is evocative and sensual, unabashedly queer and visceral, raw and autobiographical, Whitehead writes of an Indigenous body in pain, coping with trauma. Deeply rooted within, he reaches across the anguish to create a new form of storytelling he calls "biostory"—beyond genre, and entirely sovereign. Through this narrative perspective, Making Love with the Land recasts mental health struggles and our complex emotional landscapes from a nefarious parasite on his (and our) well-being to kin, even a relation, no matter what difficulties they present to us. Whitehead ruminates on loss and pain without shame or ridicule but rather highlights waypoints for personal transformation. Written in the aftermath of heartbreak, before and during the pandemic, Making Love with the Land illuminates this present moment in which both Indigenous and non-Indigenous people are rediscovering old ways and creating new ones about connection with and responsibility toward each other and the land.
Intellectually audacious and emotionally compelling, Whitehead shares his devotion to the world in which we live and brilliantly—even joyfully—maps his experience on the land that has shaped stories, histories, and bodies from time immemorial.
---
Summaries of books are quoted from publisher information.