The Libraries have continued to grow to include some exceptional people to our team! This spotlight of our new hires shares a little about each of them as we welcome them to the Libraries and the Binghamton community from this past summer.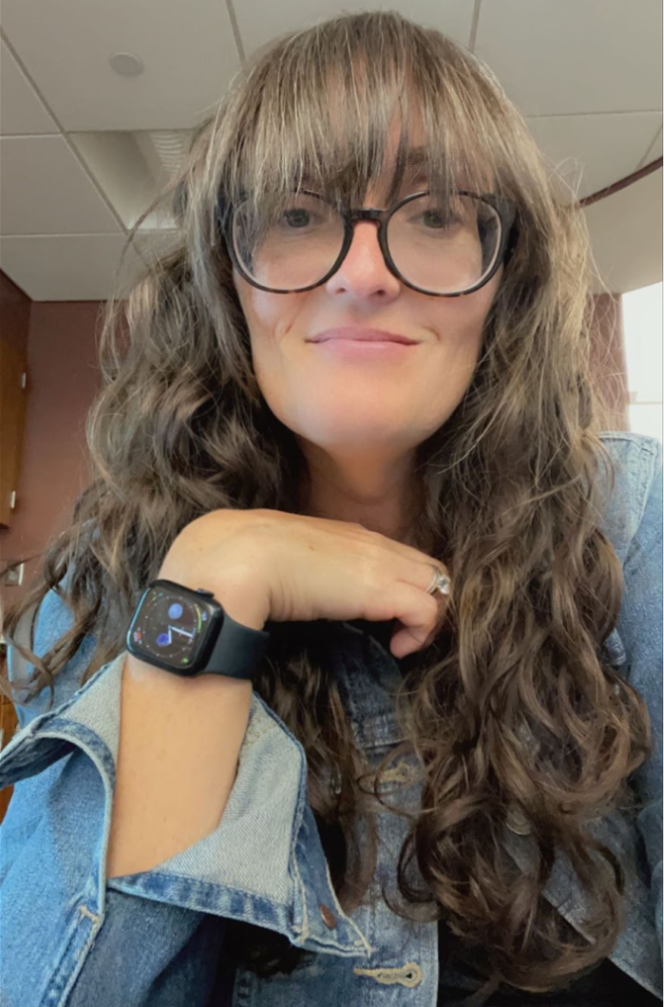 Sara Benedict
UDC Library Services Assistant Manager
Sara has been working as the UDC Library Services Assistant Manager since May 2023. Before joining the Libraries at Binghamton University, Sara worked as an independent publishing consultant and then returned to higher education as an Admissions Counselor. She has dual Bachelor's degrees from Binghamton University, in history and english, and is pursuing her Masters of Library Science degree.
In her free time, Sara is a hobby writer with a bestselling title, who, outside of books, loves running, kayaking and is slowly checking off the 46 Adirondack hike peaks with her husband.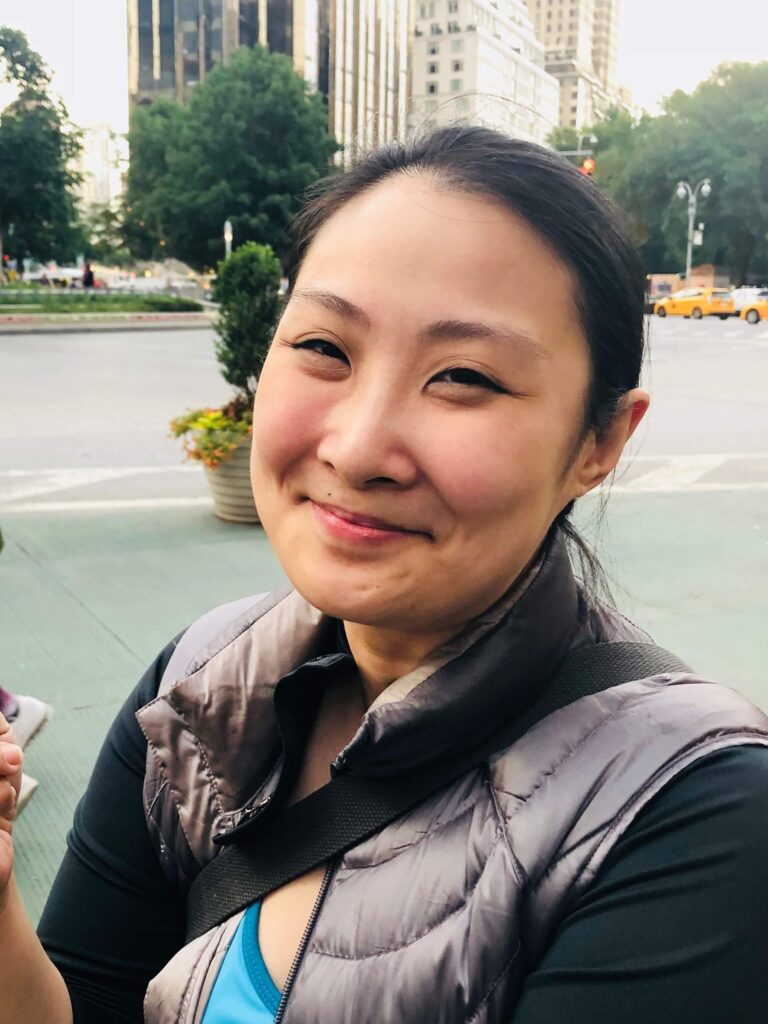 Anne Peng (she / her)
User Experience Coordinator
Anne joins the Libraries as its User Experience Coordinator. She has a Bachelor of Fine Arts in Design from CUNY Queens College (Flushing, NY), a PhD in Linguistics from the University of Delaware (Newark, DE), and a Bachelor of Arts in Linguistics from Stony Brook University (Long Island, NY). Her professional experience includes working in the tech industry and non-profit sector. She has no background in library science, but she is excited to make the Libraries' digital platforms more accessible and user-friendly through user experience design and research.
Anne's hobbies include playing video games, learning to program, crafting with cheap fibers and epoxy resin, trying new sports and martial arts, and inventing needless things with Arduino microprocessors. She loves animals but very sadly has no pets (yet).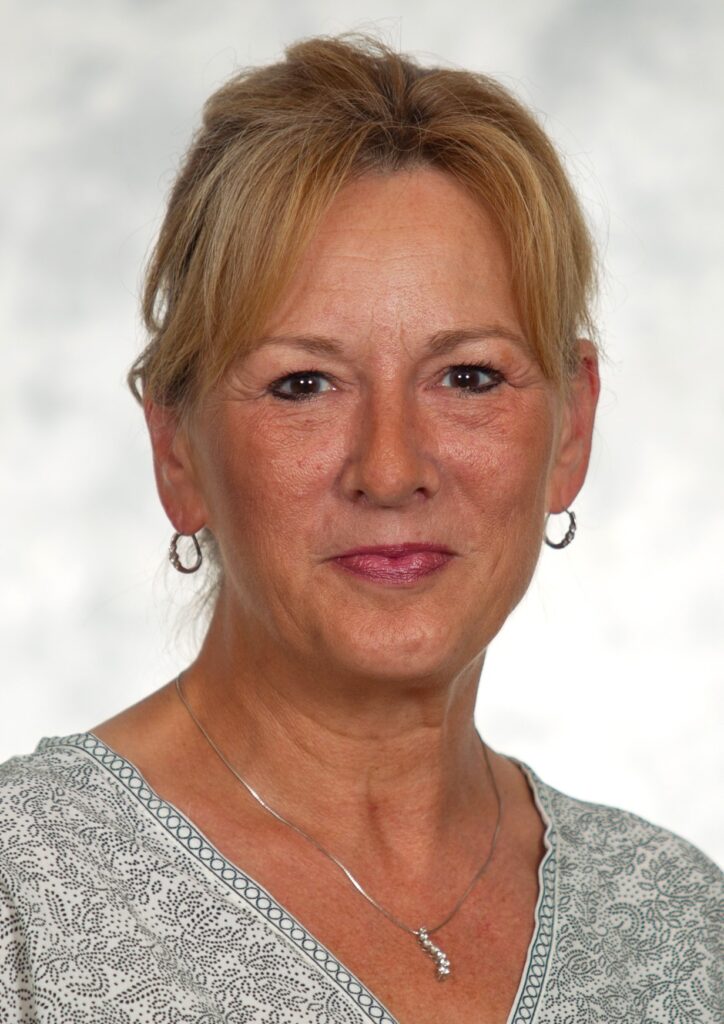 Laura Lipke
Health Sciences Librarian
Laura Lipke earned a Master of Library and Information Science at the University of Maryland, College Park. She currently serves as the Health Science Librarian, with the charge of collection development for the health science programs at Decker College, and subject librarian to the Decker School of Nursing. Prior to coming to Binghamton University, Laura worked as a medical librarian at a private college of osteopathic medicine.
Laura is a native New Yorker. She grew up in Syracuse where she earned her degree in Occupational Therapy at Utica College of Syracuse University. After working as an occupational therapist in Baltimore, Maryland for more than 15 years, she decided to pursue a career in academic librarianship. The blending of her healthcare background with her role as a health science librarian has been an exciting experience! Laura has research interests in the pedagogy of evidence-based practice instruction with a focus on case-based learning.
She has recently moved to Binghamton with her partner and their two fur babies. So far, they have enjoyed hiking the numerous state parks and waterfalls the area has to offer.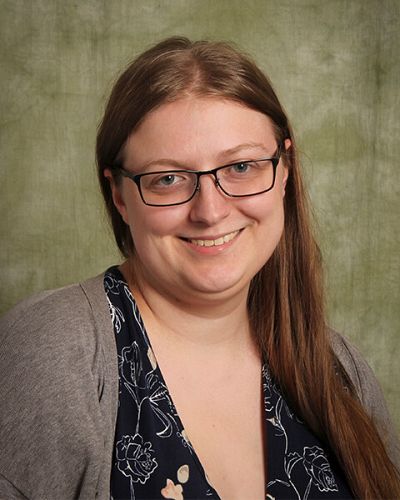 Madison White (she / her)
Archival Processing Manager
Madison White (she / her) started working as the Archival Processing Manager in June 2023, making archival material accessible for researchers by arranging and describing collections. Before coming to Binghamton, Madison worked at Smith College and University of Nebraska-Lincoln doing archival processing. She got her Master of Science in Library and Information Science degree from Simmons University in 2018.
Madison is interested in documenting the LGBTQ+ and globally mobile communities, community archiving practices and trauma-informed archives. In her spare time, Madison makes zines, creates dollhouse miniatures, researches spinsters in 19th century England and spends time with her cat Toby. She travels as much as she can; she most recently traveled to Bolivia and plans on going to Australia next.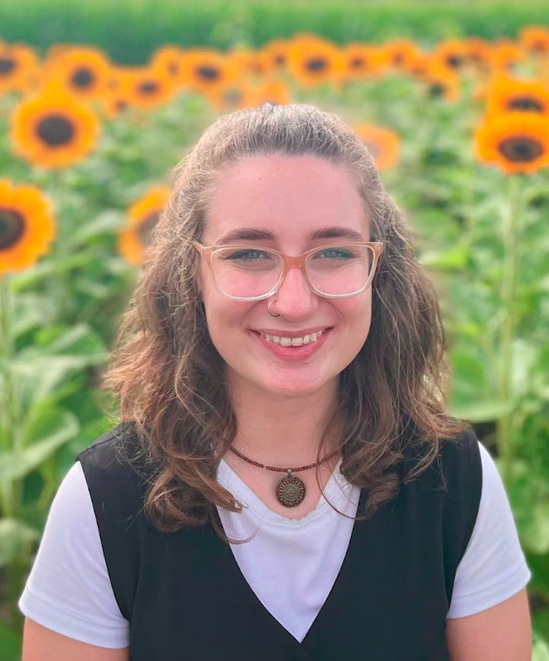 Sammi Lauth (she / her)
Bartle Library Services Assistant Manager
Binghamton raised, Sammi is a recent returnee to the area. During and following her undergrad at Colorado State University, she used qualitative social sciences to understand natural resource decision-making, foster collaboration and connect communities around the world with grant funding for conservation projects. This work was the culmination of her Bachelor's degrees in Anthropology and Human Dimensions of Natural Resources.
In her professional capacities, she is passionate about helping the Binghamton community access resources through the Library, providing academic support, and working with students to further their personal and professional goals.
You can usually find Sammi curled up with a book, exploring outdoors, making tasty (for the most part) messes in her kitchen, or devoting time to musical and artistic pursuits. Her family and friends are everything to her.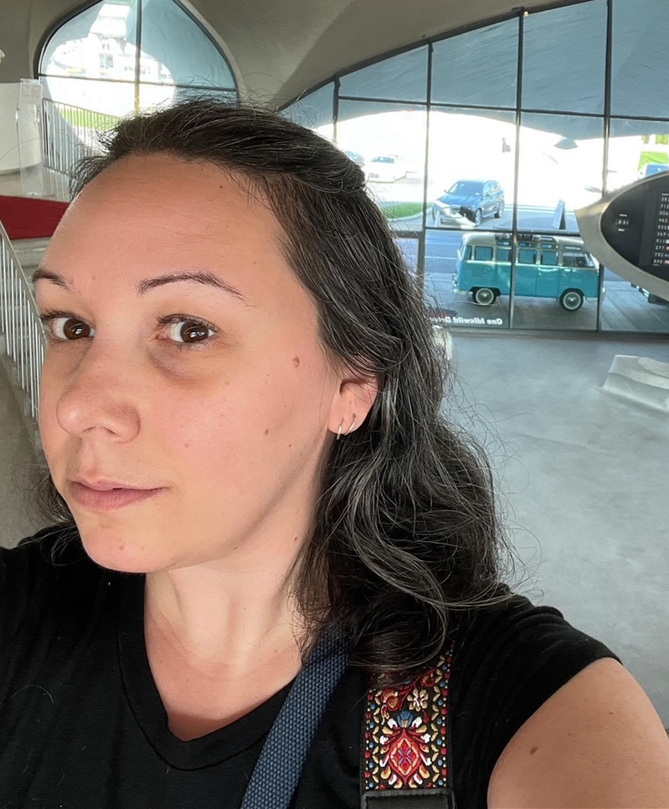 Meghan Lenahan (she / her / hers)
Electronic Resources Librarian for Acquisitions
Meghan joined the Binghamton University Libraries in July 2023. She earned her Master of Library and Information Science degree at Long Island University. Previously, Meghan worked at SUNY Cortland as Assistant Librarian providing reference services. She has also worked in law libraries and public libraries throughout her career, but academic libraries are by far her favorite place to work.
Meghan's interests include travel, drawing, photography, reading, genealogy and playing board games. She is a wealth of useless knowledge and makes a great trivia teammate. She also has two spoiled cats named Jake and Smokey, whom her partner named after two Lost characters.
Fun facts: Meghan has so far visited 32 countries and plans to visit more! She also has an IMDb credit as a blurry extra in an independent short film. In high school, she played in a bagpipe band and marched in the New York City St. Patrick's Day parade.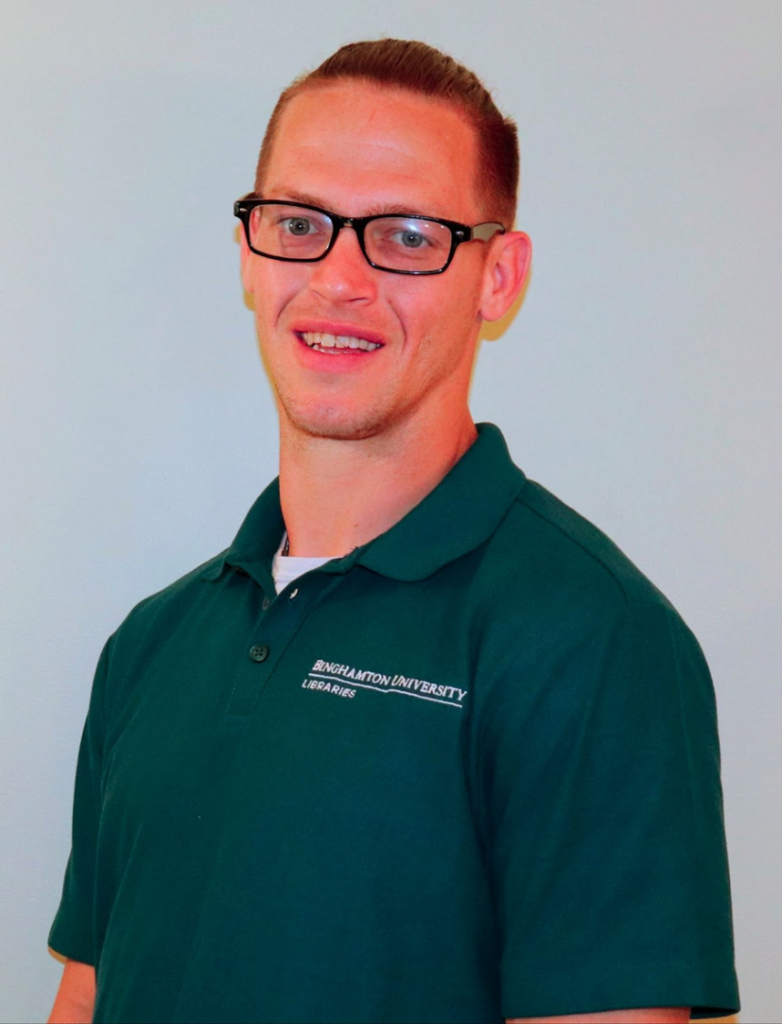 Joseph Sheriff
Facility Operations Assistant
Joseph Sheriff, spelled and pronounced like the officer of the law, currently serves as the Libraries' facility operations assistant at the Content Management Facility.
Joseph was born in Johnson CIty, New York and raised in Conklin. Currently, Joseph is an aspiring group fitness instructor and was a participant in the Wild About Wellness program through Ross Park Zoo this past summer.
Joseph enjoys reading books, working out and volunteering with a local non profit program called Truth Pharm when he can. He likes to share his experiences, strength and hope with others who struggle. Whether it be physically, mentally or with addiction problems. A fun fact: he's color blind.