In need of a scary read for spooky season? Let the Libraries be the Renfield to your Dracula and help you find all of our most spine-chilling books! Modern and classic tales of witches, spirits, zombies and demons line our shelves and eCollections. For additional fright, find more titles in the Loft's Leisure Reading Collection on the Bartle Library 2nd floor mezzanine or request books from other realms* through InterLibrary Loan. You may find the best way to embrace Halloween season is by sinking your teeth into a good book!
*other Universities, libraries and institutions around the world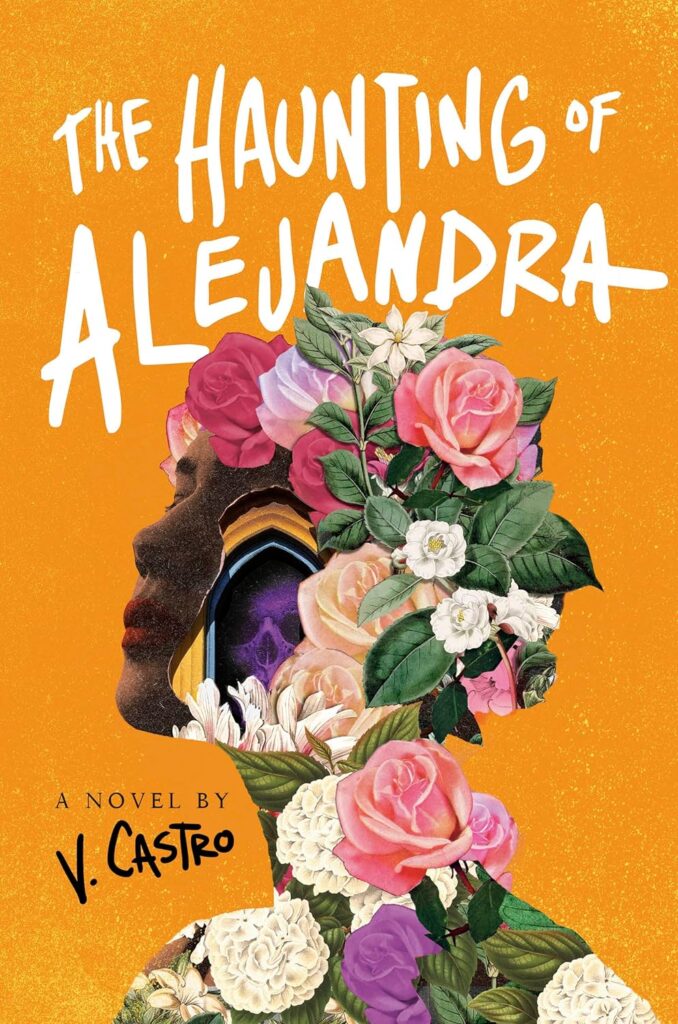 by V. Castro
Alejandra no longer knows who she is. To her husband, she is a wife, and to her children, a mother. To her own adoptive mother, she is a daughter. But they cannot see who Alejandra has become: a woman struggling with a darkness that threatens to consume her. Nor can they see what Alejandra sees. In times of despair, a ghostly vision appears to her, the apparition of a crying woman in a ragged white gown. When Alejandra visits a therapist, she begins exploring her family's history, starting with the biological mother she never knew. As she goes deeper into the lives of the women in her family, she learns that heartbreak and tragedy are not the only things she has in common with her ancestors. Because the crying woman was with them, too. She is La Llorona, the vengeful and murderous mother of Mexican legend. And she will not leave until Alejandra follows her mother, her grandmother, and all the women who came before her into the darkness. But Alejandra has inherited more than just pain. She has inherited the strength and the courage of her foremothers–and she will have to summon everything they have given her to banish La Llorona forever.
---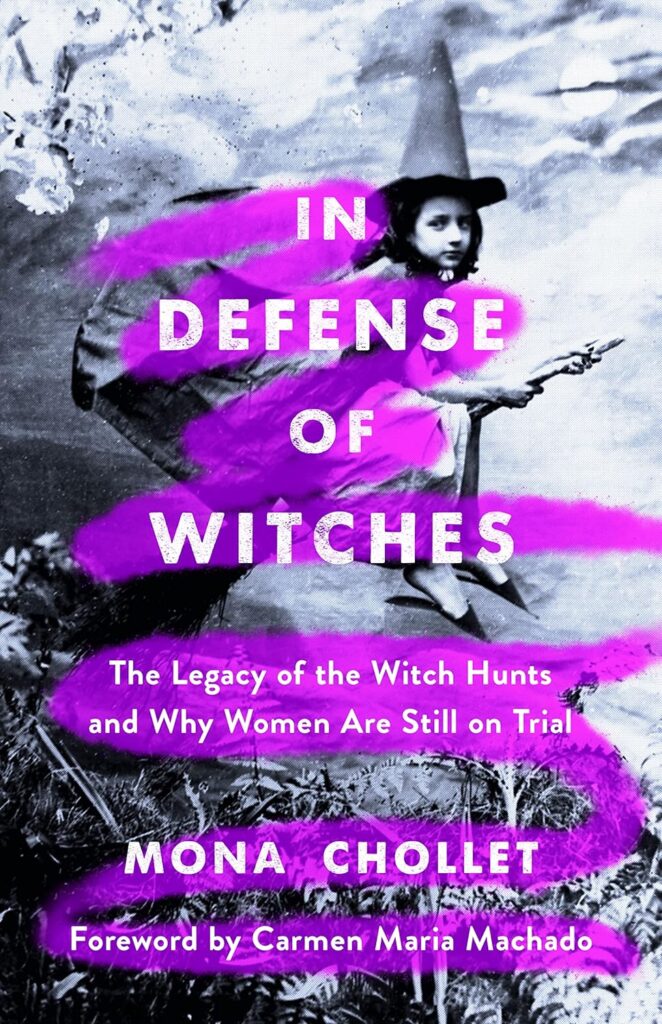 by Mona Chollet
Mona Chollet celebrates the witch as a symbol of female rebellion and independence in the face of misogyny and persecution. Centuries after the infamous witch hunts that swept through Europe and America, witches continue to hold a unique fascination for many: as fairy tale villains, practitioners of pagan religion, as well as feminist icons. Witches are both the ultimate victim and the stubborn, elusive rebel. But who were the women who were accused and often killed for witchcraft? What types of women have centuries of terror censored, eliminated, and repressed? Chollet explores three types of women who were accused of witchcraft and persecuted: the independent woman, since widows and celibates were particularly targeted; the childless woman, since the time of the hunts marked the end of tolerance for those who claimed to control their fertility; and the elderly woman, who has always been an object of at best, pity, and at worst, horror. Examining modern society, Chollet concludes that these women continue to be harassed and oppressed. Rather than being a brief moment in history, the persecution of witches is an example of society's seemingly eternal misogyny, while women today are direct heirs to those who were hunted down and killed for their thoughts and actions. With arguments that range from the scholarly to the cultural, this book seeks to unite the mythic image of the witch with modern women who seek to live their lives on their own terms.
---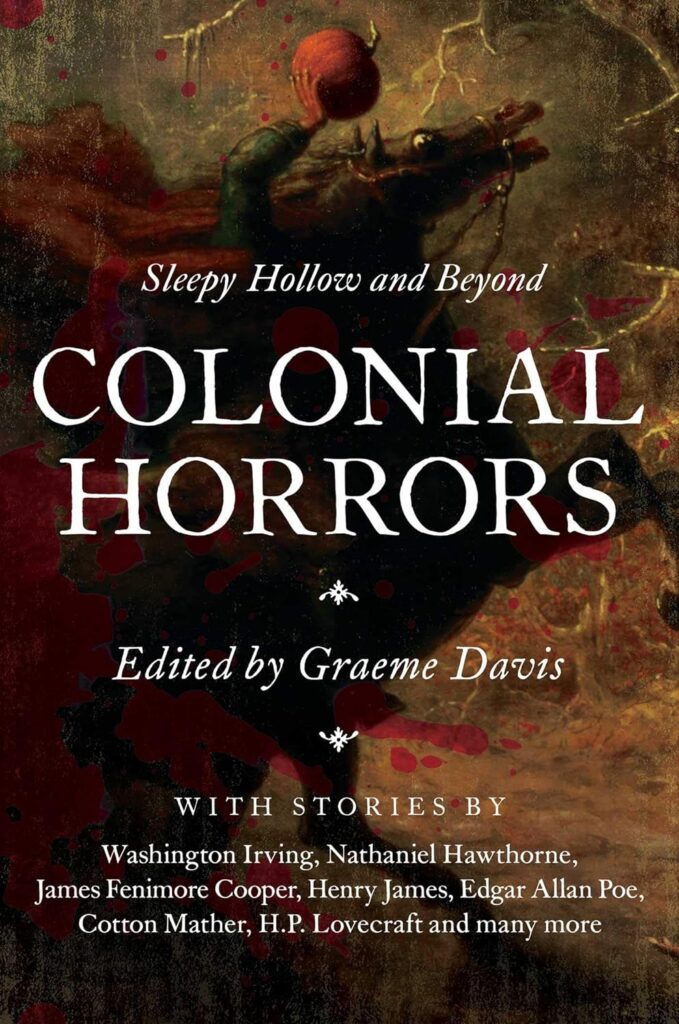 edited by Graeme Davis
This stunning anthology of classic colonial suspense fiction plunges deep into the native soil from which American horror literature first sprang. While European writers of the Gothic and bizarre evoked ruined castles and crumbling abbeys, their American counterparts looked back to the colonial era's stifling religion, and its dark and threatening woods.
Today the best-known tale of colonial horror is Washington Irving's The Legend of Sleepy Hollow, although Irving's story is probably best known today from various movie versions it has inspired. Colonial horror tales of other prominent American authors–Nathaniel Hawthorne and James Fenimore Cooper among them–are overshadowed by their bestsellers, and are difficult to find in modern libraries. Many other pioneers of American horror fiction are presented afresh in this breathtaking volume for today's public readers.
Some will have heard the names of Increase and Cotton Mather in association with the Salem witch trials, but will not have sought out their contemporary accounts of what were viewed as supernatural events. By bringing these writers to the attention of the contemporary readers, this collection will help bring their names–and their work–back from the dead.
---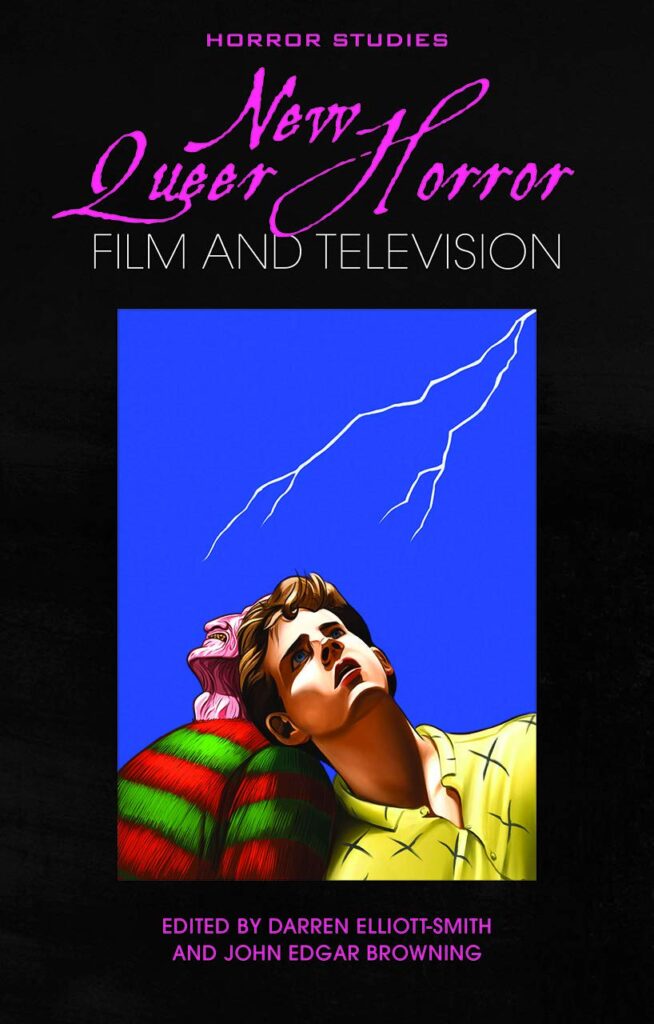 edited by Darren Elliott-Smith and John Edgar Browning
This anthology comprises essays that study the form, aesthetics and representations of LGBTQ+ identities in an emerging sub-genre of film and television termed 'New Queer Horror'. This sub-genre designates horror crafted by directors/producers who identify as gay, bi, queer or transgendered, or works like Jeepers Creepers (2001), Let the Right One In (2008), Hannibal (2013–15), or American Horror Story: Coven (2013–14), which feature homoerotic or explicitly homosexual narratives with 'out' LGBTQ+ characters. Unlike other studies, this anthology argues that New Queer Horror projects contemporary anxieties within LGBTQ+ subcultures onto its characters and into its narratives, building upon the previously figurative role of Queer monstrosity in the moving image. New Queer Horror thus highlights the limits of a metaphorical understanding of queerness in the horror film, in an age where its presence has become unambiguous. Ultimately, this anthology aims to show that in recent years New Queer Horror has turned the focus of fear on itself, on its own communities and subcultures.
---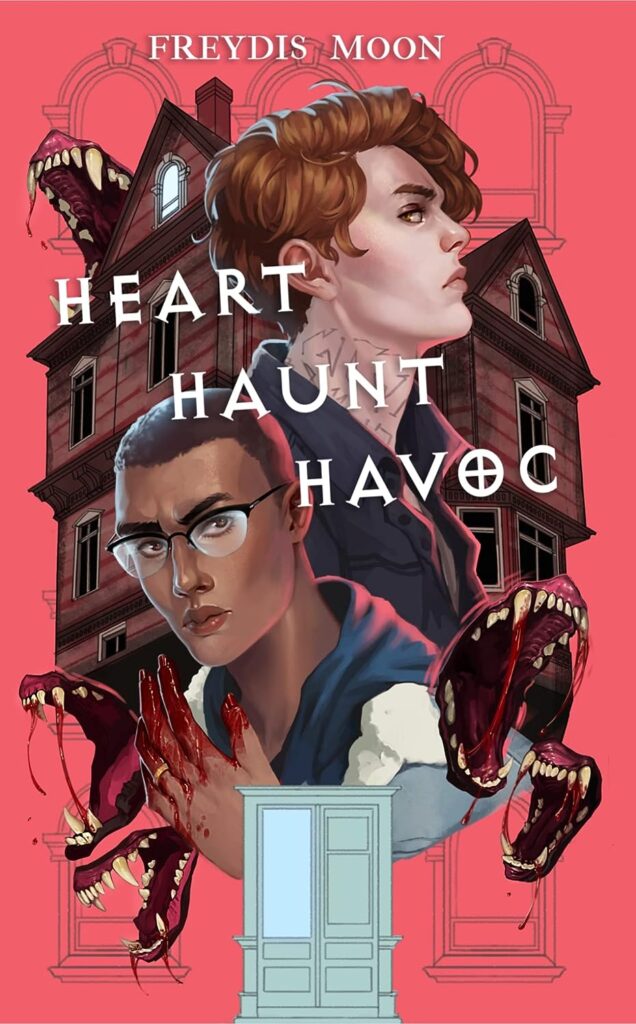 by Freydís Moon
When lonely transgender exorcist, Colin Hart, finds himself challenged by an unruly haunted house in Gideon, Colorado, he's kept awake by ghosts, demons, ghouls, and the handsome nonbinary homeowner, Bishop Martínez. Unlike the simple hauntings Colin is accustomed to, Bishop's house is a living beacon, attracting a plethora of inhuman creatures, including a vengeful wolf-headed spirit who might be the key to quieting their sleepless nights. But as a heartbreaking mystery unravels, Colin comes face-to-face with the past Bishop tried to bury, opens a closet full of bloody skeletons, and trips into an accidental romance. As paranormally skilled as Colin might be, this particular haunting may be too messy for him to handle…
---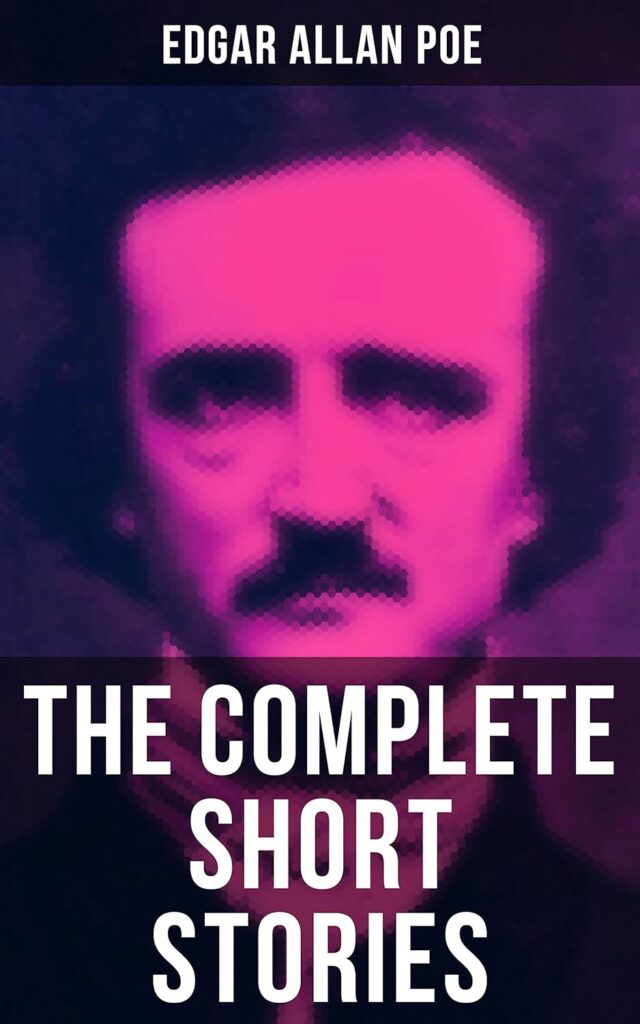 by Edgar Allan Poe
Surreal tales of suspense and imagination from an American master The Complete Short Stories is the ultimate collection of Edgar Allan Poe's tales of the macabre–from the world-famous classics "The Tell-Tale Heart," "The Pit and the Pendulum," and "The Cask of the Amontillado" to lesser-known masterpieces such as "The System of Doctor Tarr and Professor Fether" and "The Devil in the Belfry." Fans of Poe's Gothic tales of horror will thrill to discover his brilliant French detective, C. Auguste Dupin. Readers familiar with Poe's mysteries will find new pleasure in his dark comedy and early science fiction stories. Edgar Allan Poe was one of the most brilliant and influential authors in American history, and The Complete Short Stories is a must-have for every admirer of his work. This ebook has been professionally proofread to ensure accuracy and readability on all devices.
---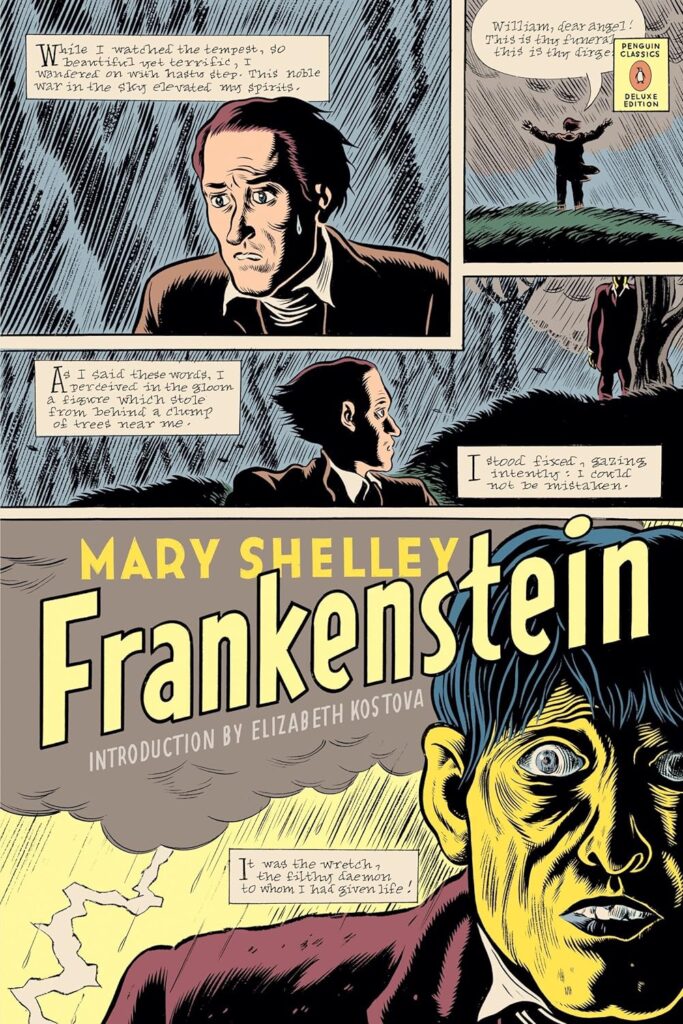 by Mary Wollstonecraft Shelley
Now a Penguin Classics Deluxe Edition with an introduction by Elizabeth Kostova and cover art by Ghost World creator Daniel Clowes, Mary Shelley's timeless gothic novel presents the epic battle between man and monster at its greatest literary pitch. In trying to create life, the young student Victor Frankenstein unleashes forces beyond his control, setting into motion a long and tragic chain of events that brings Victor to the very brink of madness. How he tries to destroy his creation, as it destroys everything Victor loves, is a powerful story of love, friendship, scientific hubris, and horror.
---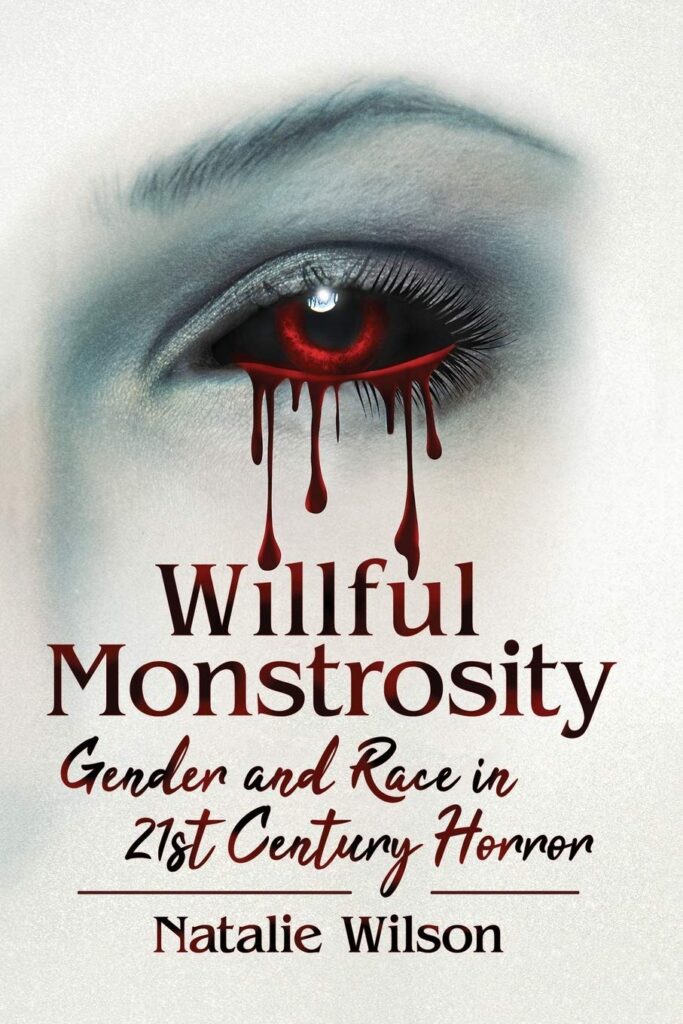 by Natalie Wilson
Taking in a wide range of film, television, and literature, this volume explores 21st century horror and its monsters from an intersectional perspective with a marked emphasis on gender and race. The analysis, which covers over 70 narratives, is organized around four primary monstrous figures–zombies, vampires, witches and monstrous women. Arguing that the current horror renaissance is populated with willful monsters that subvert prevailing cultural norms and systems of power, the discussion reads horror in relation to topics of particular import in the contemporary moment–rampant sexual violence, unbridled capitalist greed, brutality against people of color, militarism, and the patriarchy's refusal to die. Examining ground-breaking films and television shows such as Get Out, Us, The Babadook, A Quiet Place, Stranger Things, Penny Dreadful, and The Passage, as well as works by key authors like Justin Cronin, Carmen Maria Machado, Helen Oyeyemi, Margo Lanagan, and Jeanette Winterson, this monograph offers a thorough account of the horror landscape and what it says about the 21st century world.
---
Summaries of books are quoted from publisher information.