The Libraries are full of friendly people with useful materials in spaces where everyone is welcome to do classwork, research or just to hang out with friends! In the Libraries, you'll find books, digital content like eBooks and articles, printers and technology, check out and research help desks, subject guides and study rooms. The Libraries staff is happy to answer your questions and assist you with finding and using our resources.
To get you started with the basics of Binghamton Libraries, here is some information that can help you have a great start to the new semester!
---
Locations and Hours
The Libraries include three locations on Binghamton's main campus and downtown. Each location has a different feel, so visit each one to find out which library is best for you.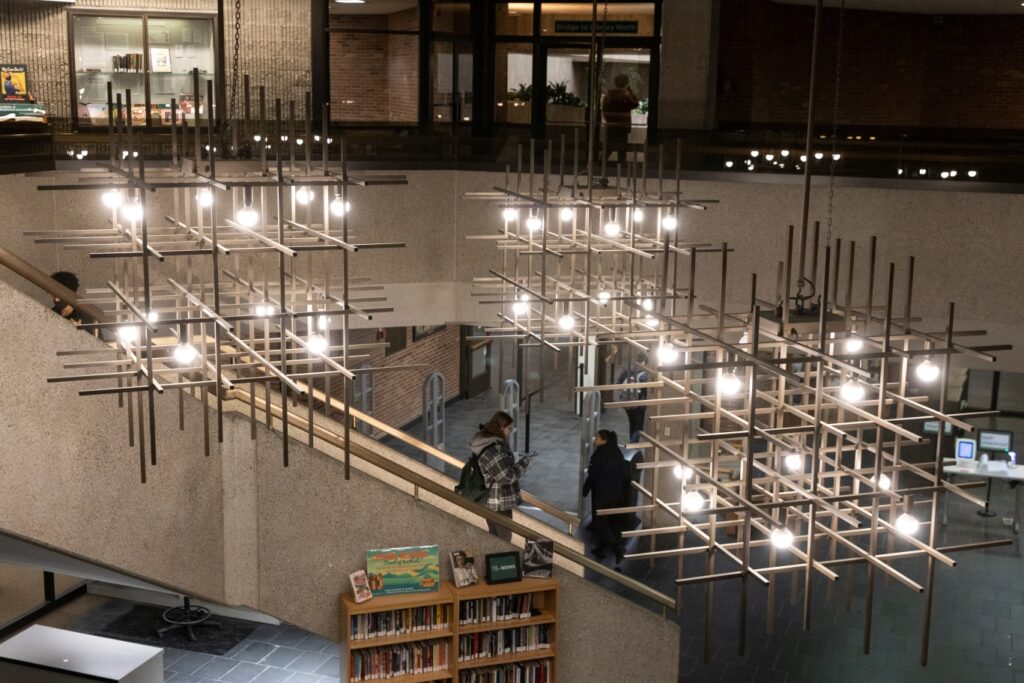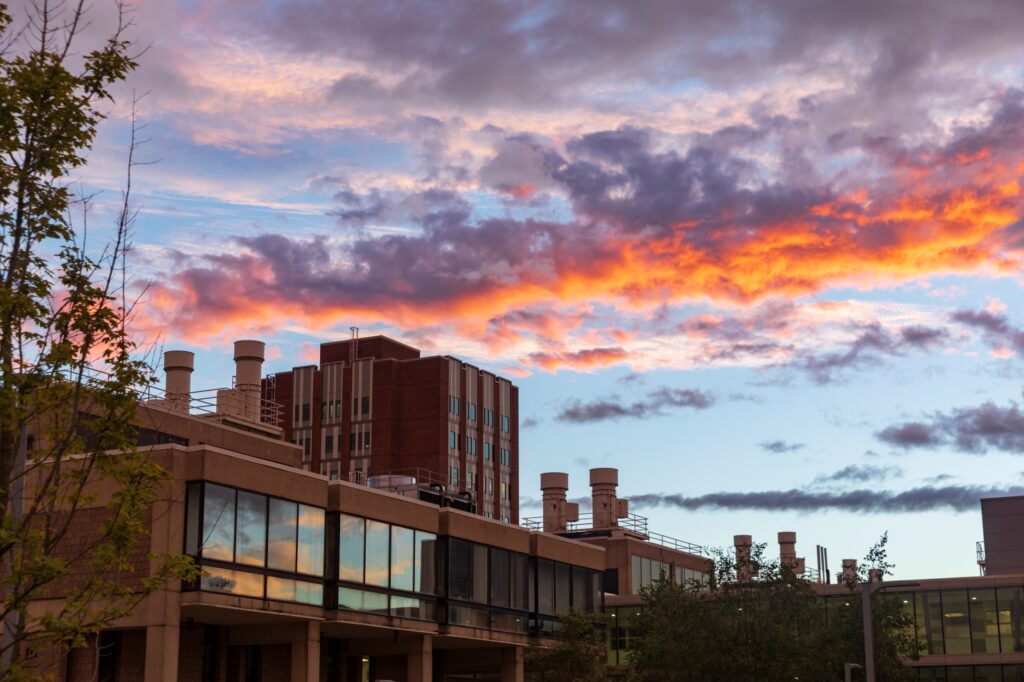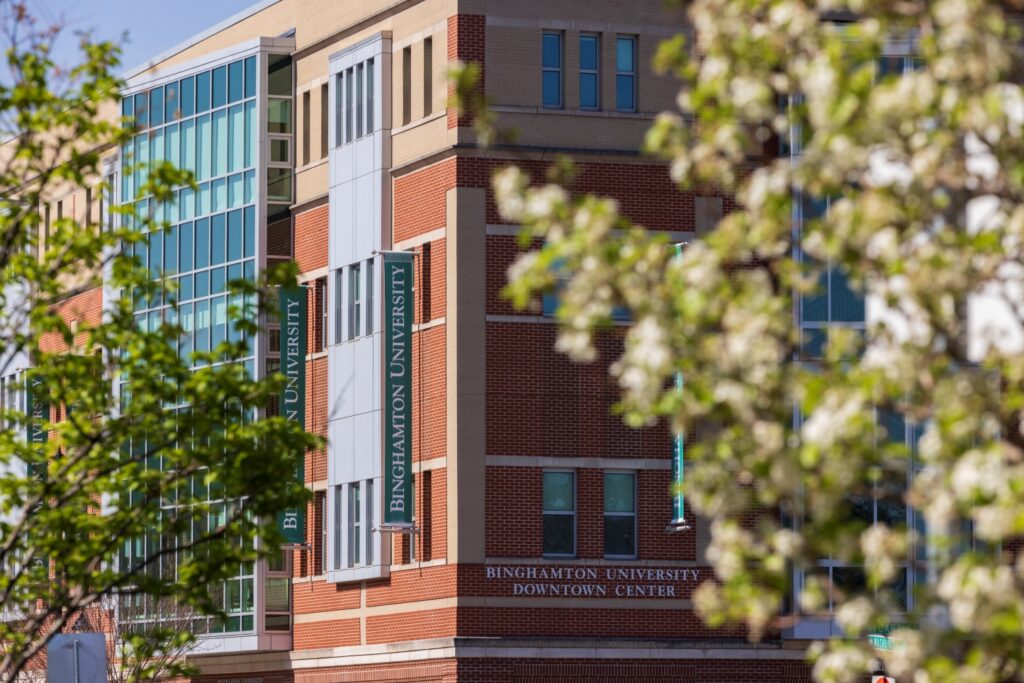 University Downtown Center (UDC) Library
The University Downtown Center (UDC) Library primarily supports the College of Community and Public Affairs and is open to any Binghamton student. The UDC Library collection contains books, reference materials and regional government documents in the areas of community research, public administration, human development, social work, education and student affairs. UDC also supports a variety of group and individual study spaces.
Our location hours vary based on location and the academic calendar, so make sure to double check when each location is open by visiting our website or social media channels before visiting.
---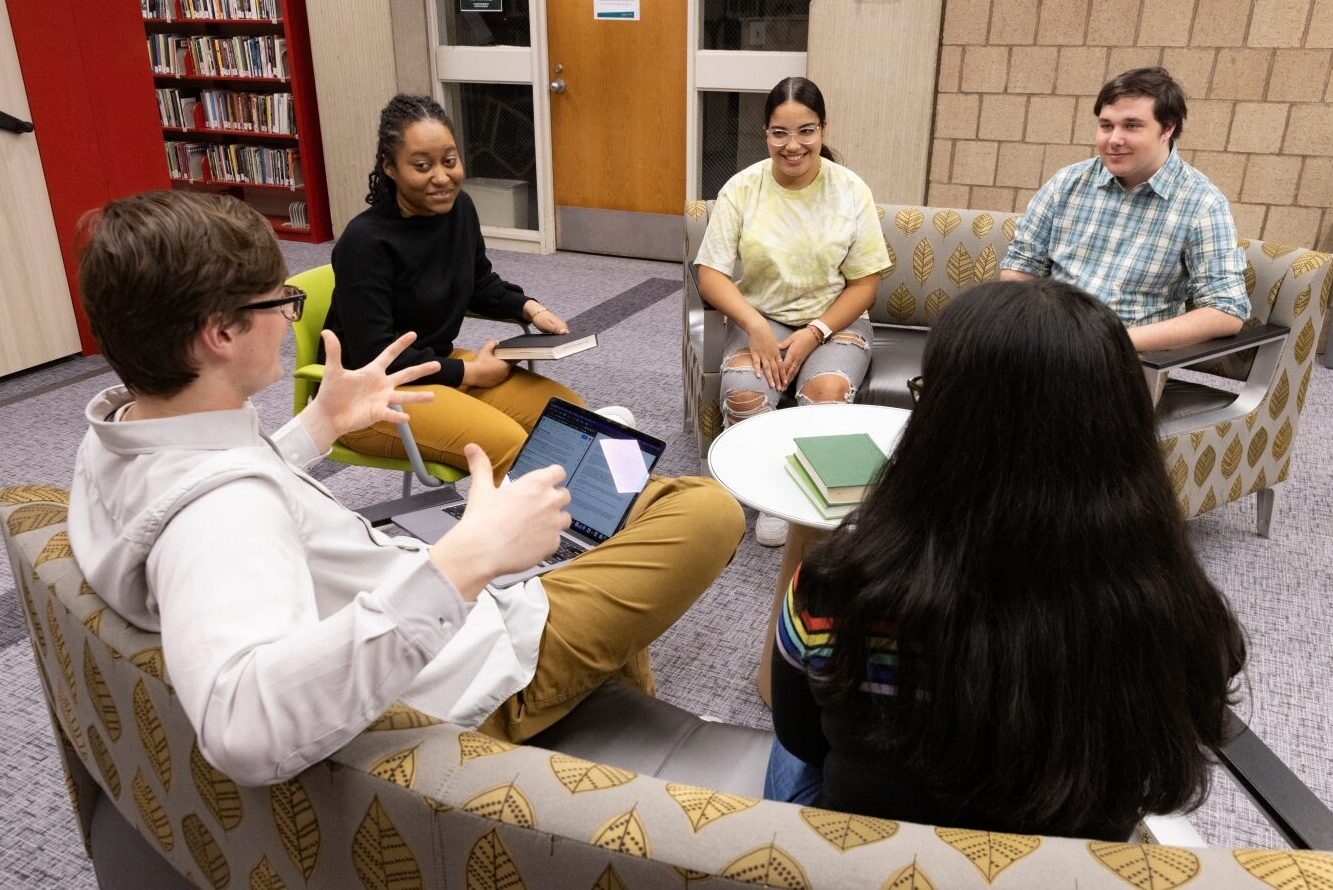 Reserve a Study Room
Individual and group study rooms are available in all of our locations. We recommend reserving a space when you can! Many additional spaces with flexible furniture and varying noise levels are available in the Libraries.
binghamton.edu/libraries/services/reservations
---
Course Reserves
Save money! Some textbooks are available for checkout at the front desk or online through the Course Reserves Tool. Log in to Course Reserves to check the materials available for your classes this term.
binghamton.edu/libraries/services/reader-services/reserves
---
Subject Guides
A great place to start your research and find how-to guides. Every class and area of interest has a custom guide to point you in the right direction. Librarians create these tools to help you locate books, articles, and other resources on your topic.
---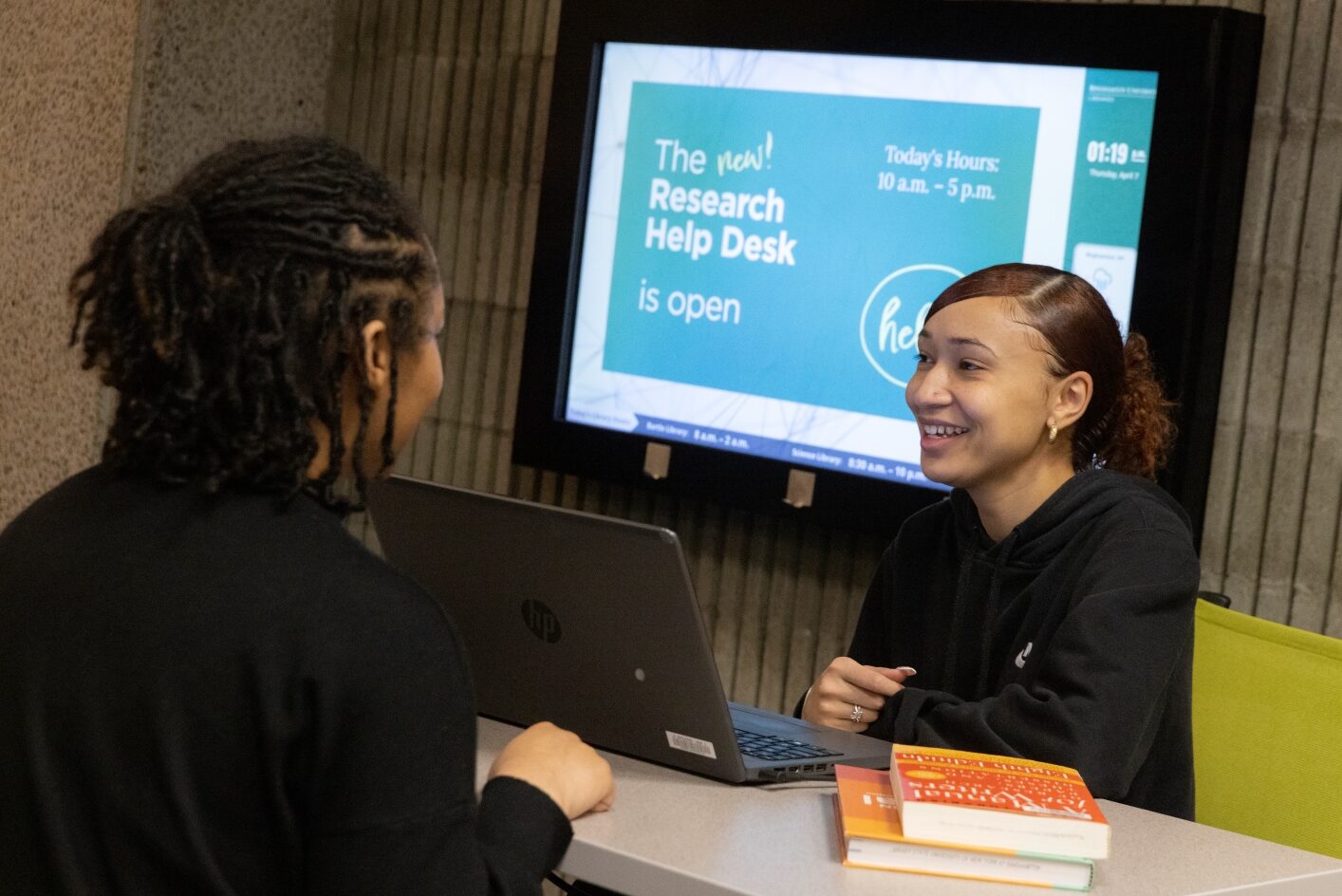 Research Help Desk
We want you to find what you need at every stage of the research process. Get support at our research help desk during drop-in hours, or contact us by email, chat, text or phone.
binghamton.edu/libraries/research/askalibrarian
---
Follow Us!
Get the latest information from the Libraries including updated hours, upcoming events, new collections and resource highlights as well as fun initiatives throughout the year on your favorite social media platform!