The Libraries continually strive to expand access to relevant resources that benefit the entire community. Each month, we'd like to highlight the interesting and high-quality resources we've recently added to the collection. We encourage you to explore and engage with the rich diversity of content the Libraries work hard to curate for the university. We're very excited about these new offerings!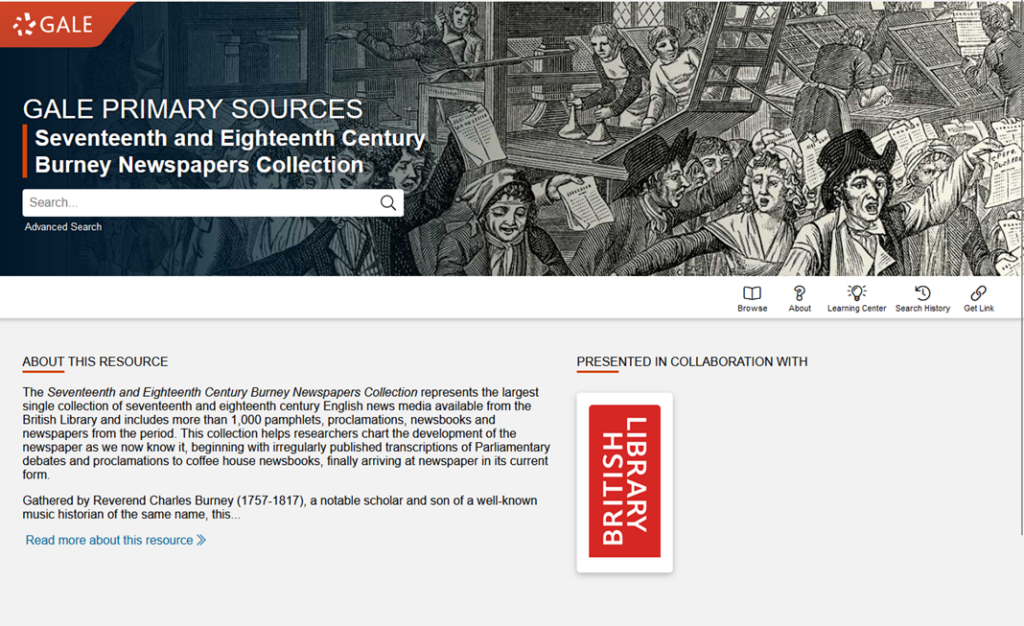 The Burney Collection represents the largest single collection of English news available from the British Library. In the early seventeenth century, the right to print was strictly controlled in England. The news was a fledgling and scattered industry. By the late 1700s, there were around 50 London newspapers competing in a less regulated market with robust competition. Spanning over 1 million pages, this collection can help researchers chart the growth and development of the newspaper as we now know it, alongside all the stories reported in over 700 titles. It is a critical resource for anyone interested in seventeenth and eighteenth century studies, especially those focusing on materials published in London.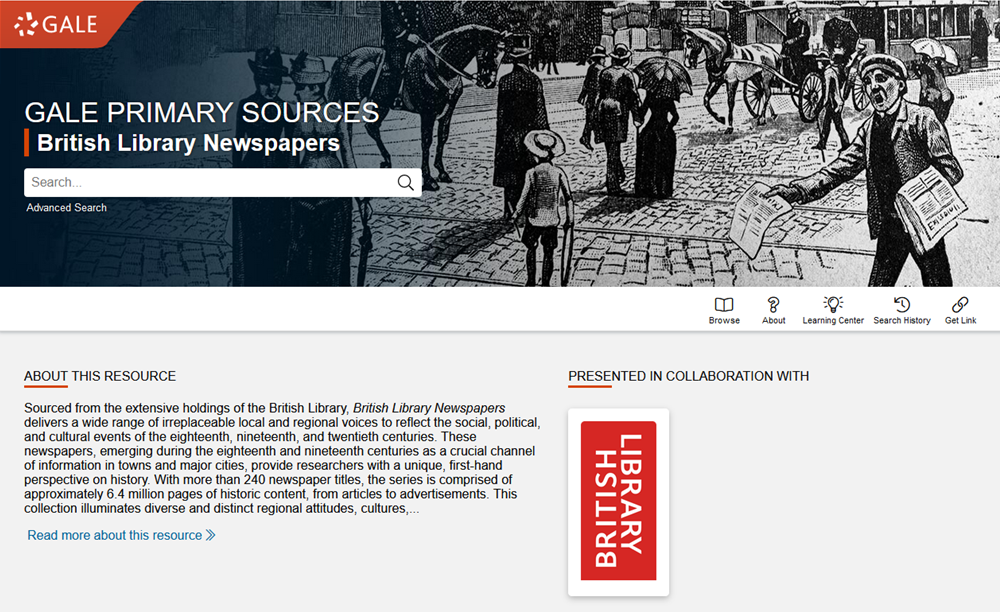 Complementary to the Burney Collection above, the British Library Newspaper collection provides extensive coverage of around 70 nineteenth century British newspapers. From articles to advertisements, these combined newspapers informed the everyday nineteenth century Brit. During a time where literacy rates were rising dramatically, this collection captures unique voices across the local, regional and national level that display insights into attitudes, cultures and vernaculars. From the development of police forces to interior decorating trends, this collection provides access to resources that support broad and interdisciplinary research agendas.
---
Find these collections and information on all the collections available at the Libraries' on our website at https://www.binghamton.edu/libraries/about/collections/index.html