The Libraries continually strive to expand access to relevant resources that benefit the entire community. Each month, we'd like to highlight the interesting and high-quality resources we've recently added to the collection. We encourage you to explore and engage with the rich diversity of content the Libraries work hard to curate for the University. We're very excited about these new offerings!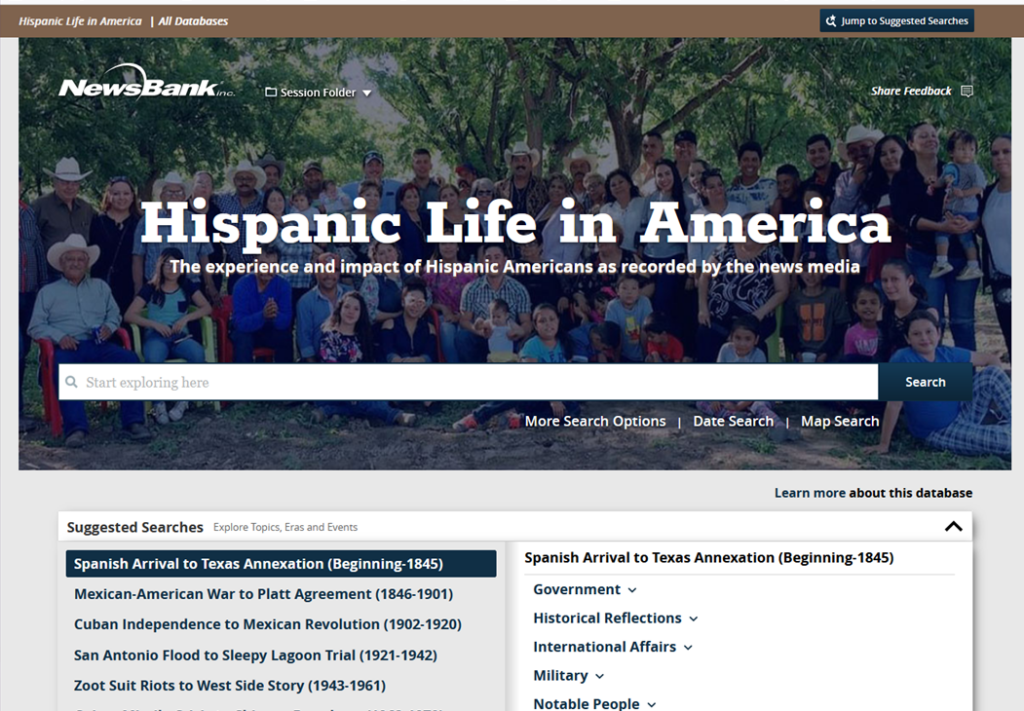 This primary source collection documents the experience and impact of Hispanic Americans from 1704 through today by compiling over 17,000 news sources, including 700 Spanish-language publications. The database is conveniently broken down into eras (Zoot Suit Riots to West Side Story, 1943-1961), topics (Arts and Entertainment) and events, ('I Love Lucy' – first interracial couple on American TV) to make the collection highly browseable. If you're interested in learning more about the Mexican War of Independence, the Undesirable Aliens Act, the Cuban Missile Crisis or the Immokalee Workers' Higher Strike, this is a great place to find primary sources documenting newspaper coverage and reactions of the time. The collection also has the potential to support a vast array of research projects, documenting changes and/or influences over time. Some examples include: documenting the shift in use from "illegal alien" to "undocumented," investigating the influences of musicians like Tito Guizar and Menudo and exploring Cuban culture through baseball.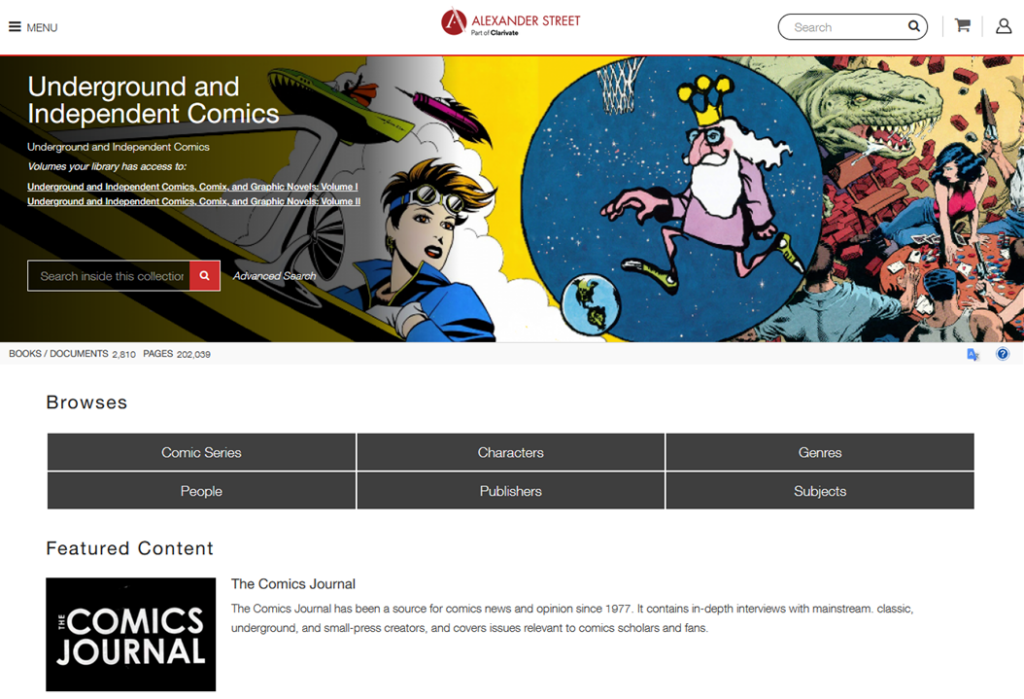 If you like comics and graphic novels, do we have a treat for you! This database is the first scholarly primary source collection to focus on adult comic books and graphic novels. With over 650 comic series, 2,800 comic books and 202,000 pages of content spanning from the 1950s to today, including every issue of The Comics Journal, there is an amazing amount of content for both research and entertainment. Some highlights of the collection include works by Trina Robbins, R. Crumb, and EC Comics. Many of the works are satirical, autobiographical, erotic, political and anti-establishment in nature.
---
Find these collections and information on all the collections available at the Libraries' on our website at https://www.binghamton.edu/libraries/about/collections/index.html