Applications are now open for the third bi-annual Digital Humanities Research Institute (DHRI) at Binghamton University.
Hosted by the Binghamton University Libraries on August 7 – 11, 2023, the DHRI is a week-long institute providing hands-on workshops, cohort building and talks that teach foundational skills in digital humanities. Bridging traditional humanities research practices with more digital content and computational methods, digital humanities includes creating interactive maps, building digital exhibits, creating visualizations to display numerical data and text files, or telling research stories through interactive timelines or oral history collections. The DHRI is an opportunity for humanities scholars to build their skill sets and meet others with similar research and teaching interests who are already part of the growing digital humanities community.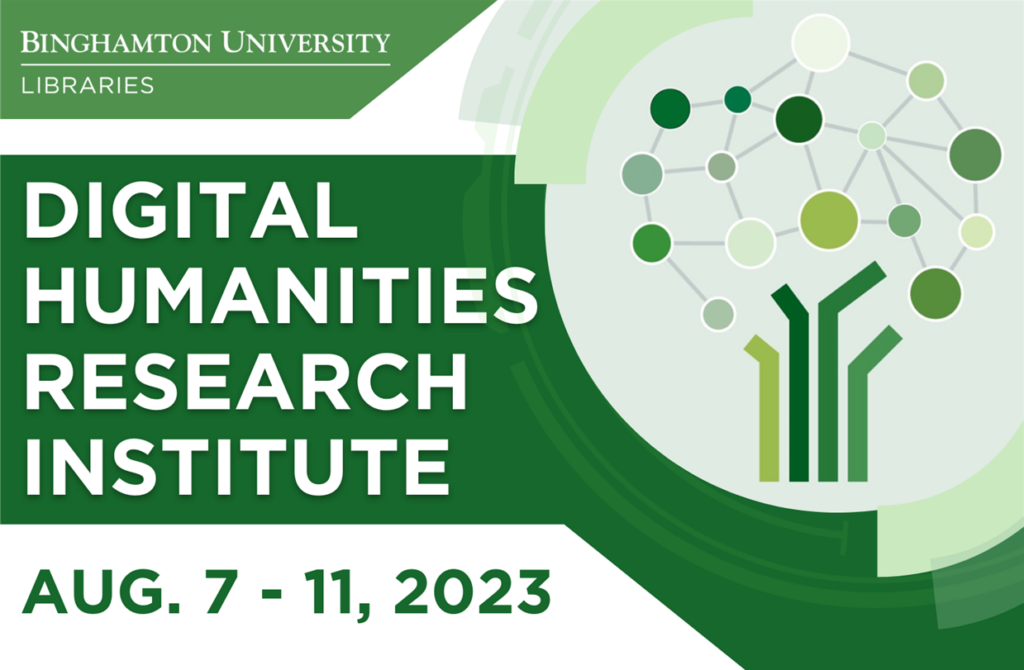 For this year's institute, the Libraries' Digital Scholarship team will partner with the Harpur Digital and Data (DiDa) studies' coordinators. The sessions will offer the fundamentals to a new cohort along with advanced sessions open to past DHRI participants and others who have a foundational understanding of digital humanities and want to continue developing their skills.
To apply for this year's Digital Humanities Research Institute, complete the following application which includes some short answer questions and an attached CV with your work experience, and current research trajectory. Applications are due March 31, 2023.
---
Learn more about the Digital Humanities Research Institute at Binghamton University, its past courses and participants, on our website.