To celebrate Lunar New Year, the Libraries have compiled a list of resources recommended by Asian & Asian American Studies Librarian Julie Wang. Lunar New Year is one of the most significant celebrations in many Asian countries and Asian-American communities. These suggested resources for further learning include the origins of the festival, traditions that have developed and experiences of those observing the holiday now. We encourage you to learn more about Lunar New Year and other cultural celebrations throughout the year!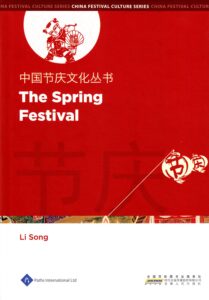 'The Spring Festival' is the most important day for Chinese people. It truly creates a carnival for unification of family members and for celebration at the end of a year. This book introduces the origin, development, and traditions of 'The Spring Festival,' and it offers readers a panoramic view of this unique Chinese festival. The book – written as an English-Chinese bilingual text – tells the stories behind the festival's name and covers nearly every aspect of the festival. The influence of the festival on ethnic minorities of China and overseas Chinese diasporas is also included.
---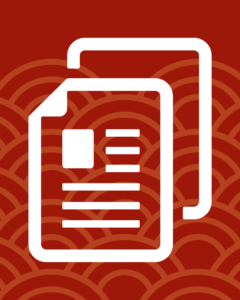 Lunar New Year: Fact Sheet by Laura Deal and Ben Leubsdorf, Congressional Research Service
The Congressional Research Service (CRS) serves as shared staff to congressional committees and Members of Congress. CRS experts assist at every stage of the legislative process — from the early considerations that precede bill drafting, through committee hearings and floor debate, to the oversight of enacted laws and various agency activities.
---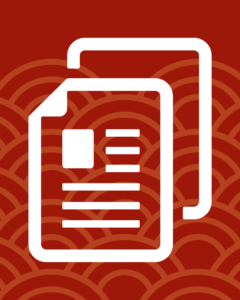 This article in The Washington Post highlights the Lunar New Year experiences of four Asian American women adoptees. The interviews provide insight into their relationship with the celebrations, as well as the nuances of navigating their identities within Asian and American cultures.
---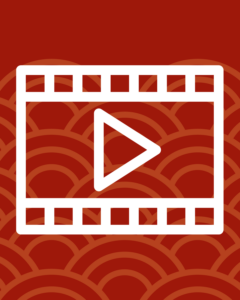 "Spring Festival Transport Peak" Chinese New Year, or Spring Festival, is the most important holiday in China. Workers in major cities return to their hometowns and celebrate the festival with their families. More than one billion people travel to and from cities and towns during this period. Public transportation is put under enormous pressure. This phenomenon is called "Spring Festival Transport Peak". Phoenix TV invites you to board a northbound train at the Guangzhou Railway Station and embark on a homecoming journey with billions of Chinese people during the "Spring Festival Transport Peak". "The Journey Begins" Guangzhou Railway Station is the hub of the major railway lines in Guangdong, China. Two weeks before Chinese New Year, workers will flock to this station and begin their long and arduous journey back home. Here, with one's train ticket, money and identification snatched by pickpockets, going home will be an impossible challenge. "Homecoming Express" The northbound train from Guangzhou is extraordinarily crowded this time of the year. Passengers are being confined to the cabin for 18 grueling hours. Some do not even have seats. Train conductor Liu Bingxun had the impossible task of patrolling cabins and taking care of the passengers' emotional and physical needs.
---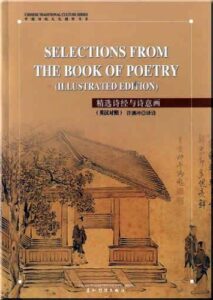 Poems from China's earliest classic poetry collection in Chinese with English translation, notes, and Pinyin. Facing pages contain full-color artwork from Chinese dynasties. The Book of Poetry contains the earliest written reference to an autumn harvest festival, which is believed to be the precursor to Lunar New Year in China.
---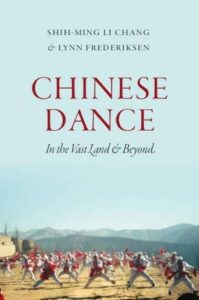 Shih-Ming Li Chang and Lynn E. Frederiksen's Chinese Dance: In the Vast Land and Beyond undertakes the challenge of discovering the relationship between Chinese dance in its many forms and the cultural contexts of dance within the region and abroad. As a comprehensive resource, Chinese Dance offers students and scholars an invaluable introduction to the subject. It serves as a foundation of common knowledge from which Chinese and English-language communities can begin a cross-cultural conversation about Chinese dance. The text, along with a comprehensive glossary of key terms, gives English-language readers a chance to understand the development of Chinese dance as it is officially articulated by historians and dance scholars in Asia. An online database of video clips, an extensive bibliography, and Web-based appendices provide a broad collection of primary source materials that invite interactive and flexible engagement by a range of users. The inclusion of interviews with Chinese dance practitioners in North America offers a view into the Asian diaspora experience.
---
Summaries of books are quoted from publisher information.