The Libraries recognize September 15 through October 15 as Hispanic Heritage Month through this list of books recommended by Latin American and Caribbean Area Studies Librarian Jen Embree. This 30-day period celebrates the cultures, histories and contributions of American citizens whose ancestors came from Spain, Mexico, the Caribbean as well as Central and South America. These titles highlight the redefinition of the Latinx community, the importance of music, family, and the intersections of immigration, marginalization and queer Latina/o LGBT activism. We encourage you to read works by and about Hispanic and Latinx experiences this month and throughout the year!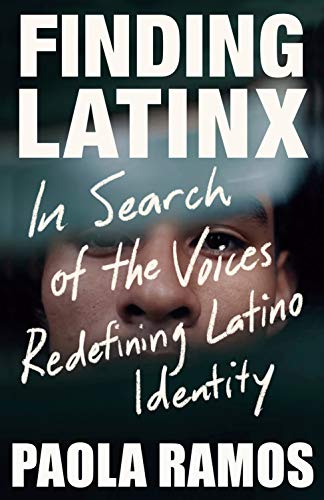 "Young Latinos across the United States are redefining their identities, pushing boundaries, and awakening politically in powerful and surprising ways. Many of them–Afrolatino, indigenous, Muslim, queer and undocumented, living in large cities and small towns–are voices who have been chronically overlooked in how the diverse population of almost sixty million Latinos in the U.S. has been represented. No longer. In this empowering cross-country travelogue, journalist and activist Paola Ramos embarks on a journey to find the communities of people defining the controversial term, "Latinx." She introduces us to the indigenous Oaxacans who rebuilt the main street in a post-industrial town in upstate New York, the "Las Poderosas" who fight for reproductive rights in Texas, the musicians in Milwaukee whose beats reassure others of their belonging, as well as drag queens, environmental activists, farmworkers, and the migrants detained at our border. Drawing on intensive field research as well as her own personal story, Ramos chronicles how "Latinx" has given rise to a sense of collectivity and solidarity among Latinos unseen in this country for decades. A vital and inspiring work of reportage, Finding Latinx calls on all of us to expand our understanding of what it means to be Latino and what it means to be American. The first step towards change, writes Ramos, is for us to recognize who we are"– Amazon.com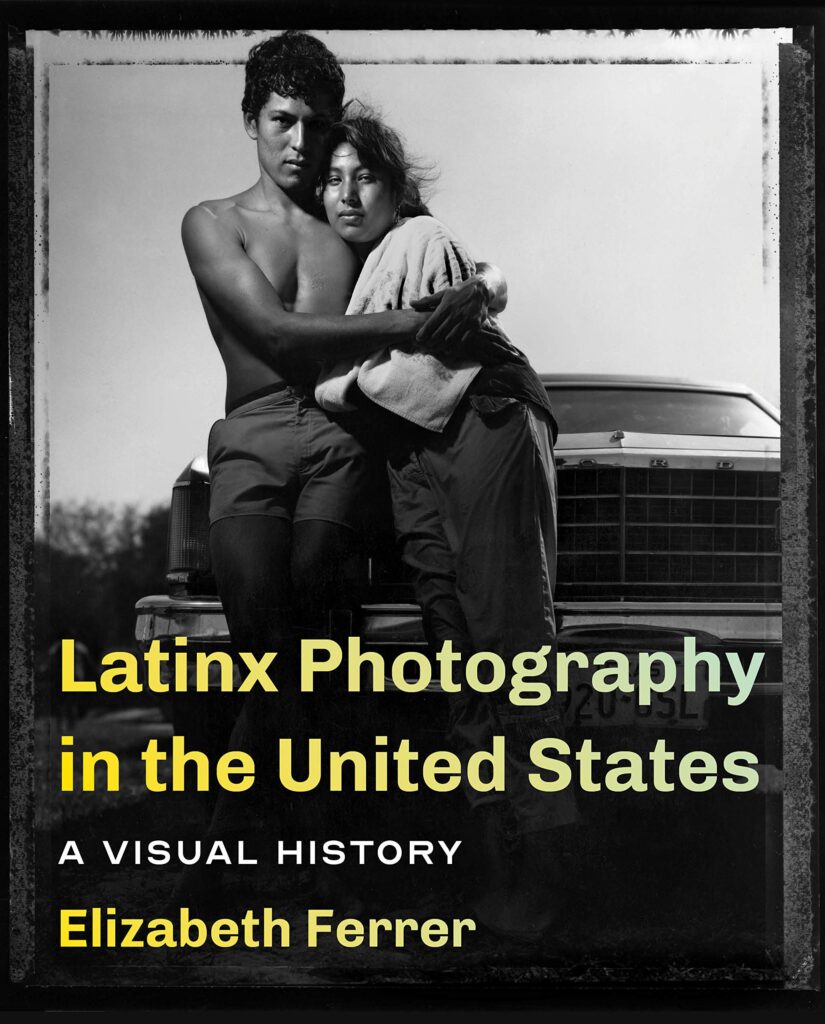 Whether at UFW picket lines in California's Central Valley or capturing summertime street life in East Harlem Latinx photographers have documented fights for dignity and justice as well as the daily lives of ordinary people. Their powerful, innovative photographic art touches on family, identity, protest, borders, and other themes, including the experiences of immigration and marginalization common to many of their communities. Yet the work of these artists has largely been excluded from the documented history of photography in the United States. Through individual profiles of more than eighty photographers from the early history of the photographic medium to the present, Elizabeth Ferrer introduces readers to Latinx portraitists, photojournalists, and documentarians and their legacies. She traces the rise of a Latinx consciousness in photography in the 1960s and '70s and the growth of identity-based approaches in the 1980s and '90s. Ferrer argues that in many cases a shared sense of struggle has motivated photographers to work purposefully, driven by a deep sense of resistance, social and political commitments, and cultural affirmation, and she highlights the significance of family photos to their approaches and outlooks. Works range from documentary and street photography to narrative series to conceptual projects. Latinx Photography in the United States is the first book to offer a parallel history of photography, one that no longer lies at the margins but rather plays a crucial role in imagining and creating a broader, more inclusive American visual history. – From Primo Record
New York City has long been a generative nexus for the transnational Latin music scene. Currently, there is no other place in the Americas where such large numbers of people from throughout the Caribbean come together to make music. In this book, Benjamin Lapidus seeks to recognize all of those musicians under one mighty musical sound, especially those who have historically gone unnoticed. Based on archival research, oral histories, interviews, and musicological analysis, Lapidus examines how interethnic collaboration among musicians, composers, dancers, instrument builders, and music teachers in New York City set a standard for the study, creation, performance, and innovation of Latin music. Musicians specializing in Spanish Caribbean music in New York cultivated a sound that was grounded in tradition, including classical, jazz, and Spanish Caribbean folkloric music. For the first time, Lapidus studies this sound in detail and in its context. He offers a fresh understanding of how musicians made and formally transmitted Spanish Caribbean popular music in New York City from 1940 to 1990. Without diminishing the historical facts of segregation and racism the musicians experienced, Lapidus treats music as a unifying force. By giving recognition to those musicians who helped bridge the gap between cultural and musical backgrounds, he recognizes the impact of entire ethnic groups who helped change music in New York. The study of these individual musicians through interviews and musical transcriptions helps to characterize the specific and identifiable New York City Latin music aesthetic that has come to be emulated internationally"– Provided by publisher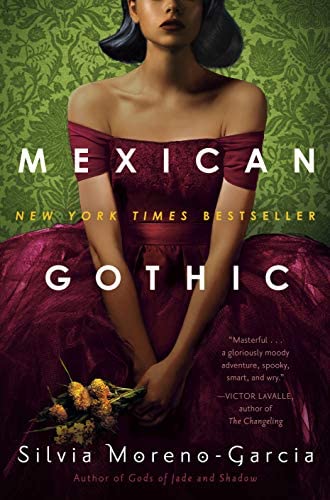 After receiving a frantic letter from her newly-wed cousin begging for someone to save her from a mysterious doom, Noemi Taboada heads to High Place, a distant house in the Mexican countryside. She's not sure what she will find–her cousin's husband, a handsome Englishman, is a stranger, and Noemi knows little about the region. Noemi is also an unlikely rescuer: She's a glamorous debutante, and her chic gowns and perfect red lipstick are more suited for cocktail parties than amateur sleuthing. But she's also tough and smart, with an indomitable will, and she is not afraid: Not of her cousin's new husband, who is both menacing and alluring; not of his father, the ancient patriarch who seems to be fascinated by Noemi; and not even of the house itself, which begins to invade Noemi's dreams with visions of blood and doom. Her only ally in this inhospitable abode is the family's youngest son. Shy and gentle, he seems to want to help Noemi, but might also be hiding dark knowledge of his family's past. For there are many secrets behind the walls of High Place. The family's once colossal wealth and faded mining empire kept them from prying eyes, but as Noemi digs deeper she unearths stories of violence and madness. – From Primo Record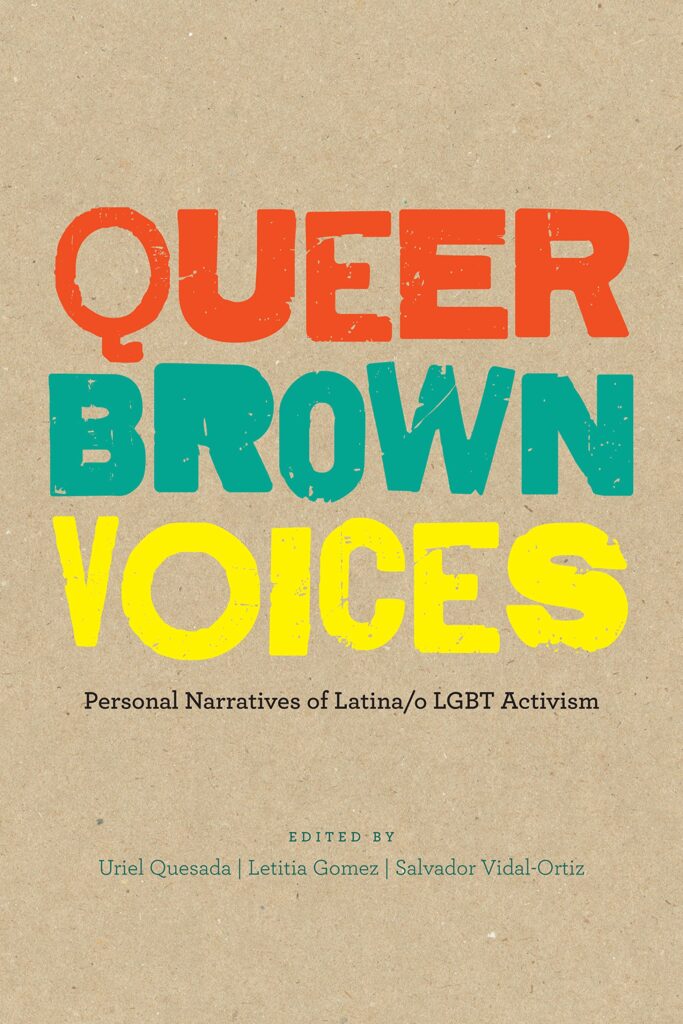 In the last three decades of the twentieth century, LGBT Latinas/os faced several forms of discrimination. The greater Latino community did not often accept sexual minorities, and the mainstream LGBT movement expected everyone, regardless of their ethnic and racial background, to adhere to a specific set of priorities so as to accommodate a "unified" agenda. To disrupt the cycle of sexism, racism, and homophobia that they experienced, LGBT Latinas/os organized themselves on local, state, and national levels, forming communities in which they could fight for equal rights while simultaneously staying true to both their ethnic and sexual identities. Yet histories of LGBT activism in the 1970s, 1980s, and 1990s often reduce the role that Latinas/os played, resulting in misinformation, or ignore their work entirely, erasing them from history.
Queer Brown Voices is the first book published to counter this trend, documenting the efforts of some of these LGBT Latina/o activists. Comprising essays and oral history interviews that present the experiences of fourteen activists across the United States and in Puerto Rico, the book offers a new perspective on the history of LGBT mobilization and activism. The activists discuss subjects that shed light not only on the organizations they helped to create and operate, but also on their broad-ranging experiences of being racialized and discriminated against, fighting for access to health care during the HIV/AIDS epidemic, and struggling for awareness.
Summaries of books are quoted from publisher information