The Libraries continue to grow to include more exceptional people to our team! This spotlight of our new hires shares a little about each of them as we welcome them to the Libraries and the Binghamton community.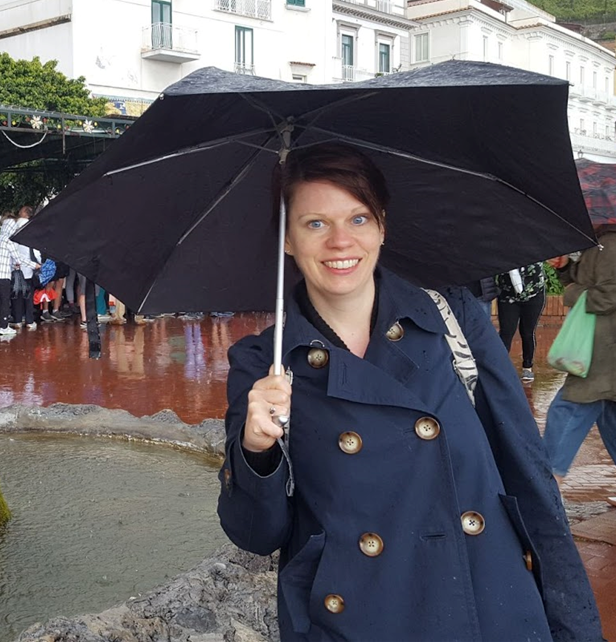 Elise Ferer (she / her)
Instruction and Outreach Librarian
Elise Ferer (she/her) is one of the new Instruction and Outreach Librarians. She recently moved to the Binghamton area after 7 years in Philadelphia and is looking forward to exploring the area. Elise is interested in information literacy and library instruction, supporting undergraduates with library research/information literacy, training and supporting others in reference work. She's also interested in how libraries can work with other campus offices to provide academic support and cross promote services. In her last position at Drexel University, the libraries had great relationships with other campus units that provided tutoring services and supported students and I want to build these kinds of relationships both in and outside the libraries. Elise has also done some work with online learning and building tutorials and worked toward a graduate certificate in Instructional Design while at Drexel.
At this point in her life, Elise has lived in so many different places: NYC, Pittsburgh, Central PA, Philadelphia, and she grew up in West Virginia and loves when she can go back and visit. She's been teaching yoga on and off since 2013 (not teaching in Binghamton yet, but give her some time). When not at work, Elise loves to travel, but hasn't gotten many opportunities to do that in the last two years. She's looking forward to being able to plan a big trip again someday including a trip back to Norway to or visit where her great grandparents were from in Slovakia and go to South Korea. Elise also started taking art classes as an adult in 2019 and has continued doing so on Zoom over the last two years.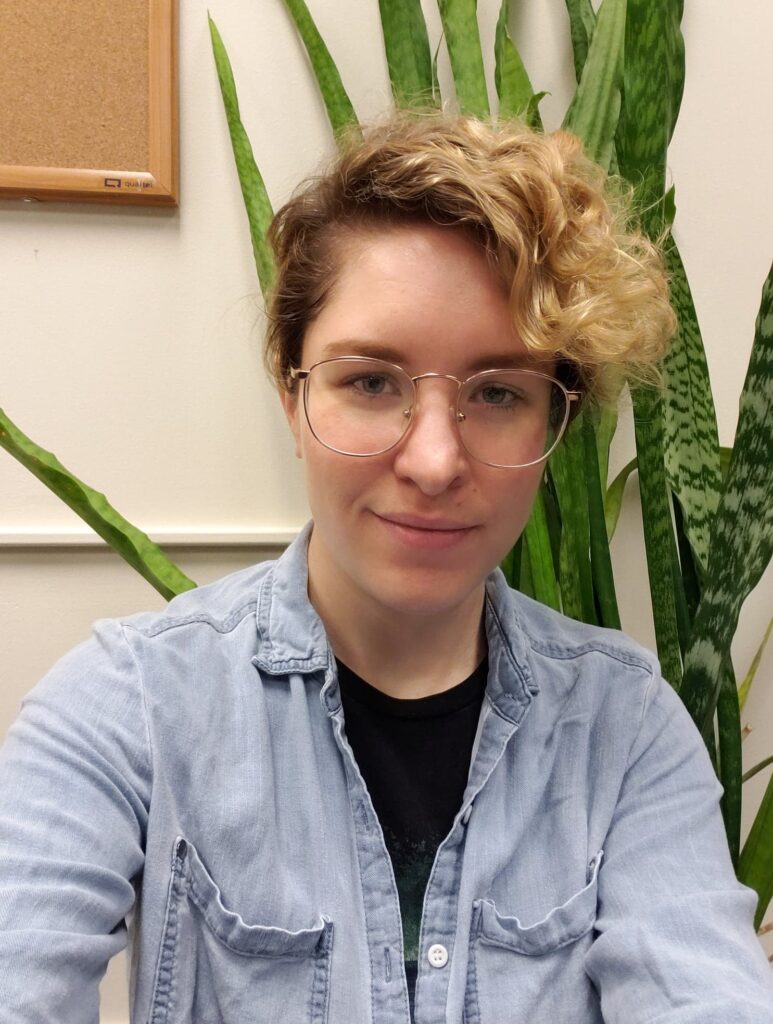 Ruth Carpenter (they / them)
Digital Scholarship Librarian
Ruth earned a Master of Library and Information Science degree from the University of Pittsburgh where they focused their studies on digital project management and digital preservation. Their first peek into the digital humanities occurred while earning their Masters of English Language and Literature from the University of Maryland where they tried to turn as many of their assignments as they could into digital projects. They also have a Bachelor of Arts degree from Binghamton University in Anthropology and Comparative Literature. Before coming to Binghamton, Ruth lived in the Pittsburgh area and worked at their local public library where they did all things reader services and interlibrary loan. Their professional interests are in the practical, critical and creative uses of technology to explore, teach and play.
They have two cats, Riker and Tormund, and that choice of names probably reveals more about Ruth than the previous paragraph. They are an avid crafter, collector of shelf space and frequent window shopper.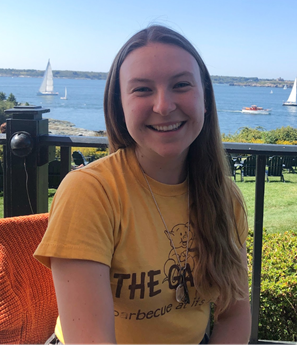 Caitlin Holton (she / her)
Digital Initiatives Assistant
Caitlin Holton (she/her) joins the University Libraries as Digital Initiatives Assistant. Caitlin holds a Bachelor of Fine Arts in Creative Writing from Roger Williams University (RI) as well as a Master of Science in Book History and Material Culture from The University of Edinburgh (Scotland, UK). Caitlin previously worked at Cornell University in many capacities including Senior Manuscript Processor and Reproductions Coordinator within the Division of the Rare and Manuscript Collections. She also volunteers with the Durland Alternatives Library where she coordinated their digital archiving initiative for the Prisoner Express program and currently serves as chair of the Board of Advisors. In her professional capacities, she is interested in digital projects and digitization, print history, incarcerated voices and accessibility. Outside of work, Caitlin loves to travel and has previously lived in Scotland and New Zealand. Her other interests include thrift shopping, knitting (or at least trying) and fiction writing/reading.