The Libraries have grown to include some exceptional people to our team! This spotlight of our new hires shares a little about each of them as we welcome them to the Libraries and the Binghamton community.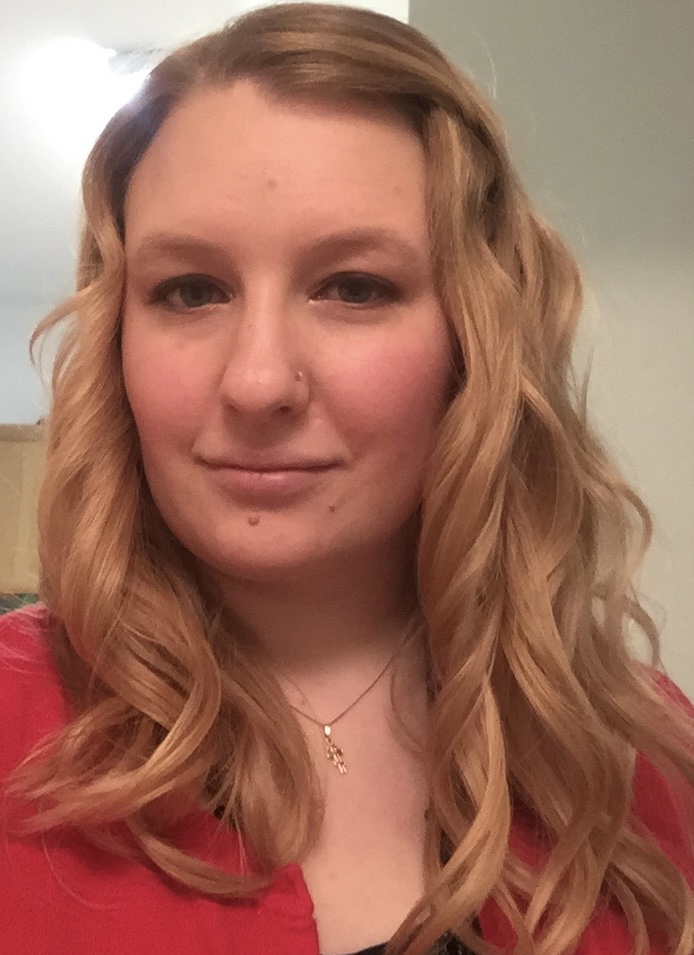 Hailley Harvey (she/her/hers)
CMF / Annex Clerk
Hailley has been working as an Annex/CMF Clerk since February of 2021. She has experience working in both academic and public libraries. Before coming to Binghamton University, Hailley worked at Cornell University's Africana Library as a Senior Circulation/Reserves Assistant in Ithaca, NY. She also worked at Shreve Memorial Library's Broadmoor Resource Center in Shreveport, Louisiana. She graduated summa cum laude with a BA in History from SUNY Cortland. Hailley loves hockey and is a passionate Washington Capitals fan. When it's not hockey season, you can find Hailley doing hand embroidery, crocheting or hiking in the Adirondacks with her husband, son and dog.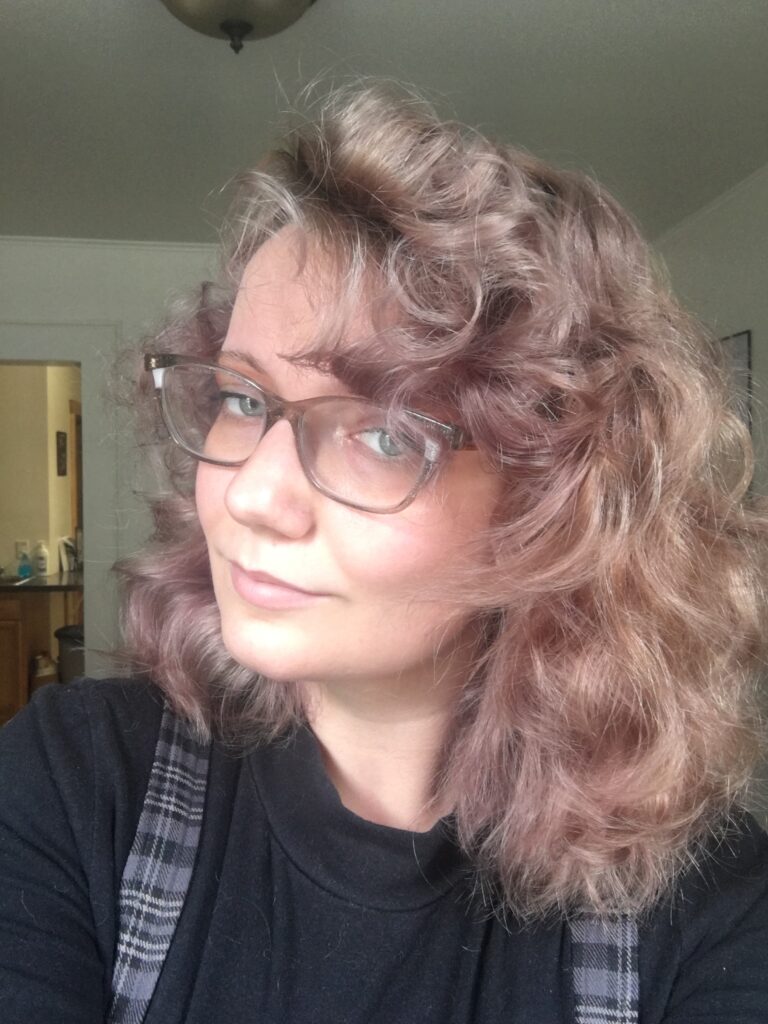 Margaret Pierce (She / They)
CMF / Annex Supervisor
Margaret serves as the Annex & CMF Supervisor. She obtained her Master's Degree in Library and Information Sciences from Syracuse University. For a few years, Margaret was the Archivist for a fascinating Sci-Fi/Horror collection, and archival work remains one of her professional passions. She absolutely loves the horror genre! Margaret is also passionate about LGBTQIA+ community, children's media in library collections, and caring for animals. She has two cats that she is very proud of (and will gladly share pictures with anyone who asks).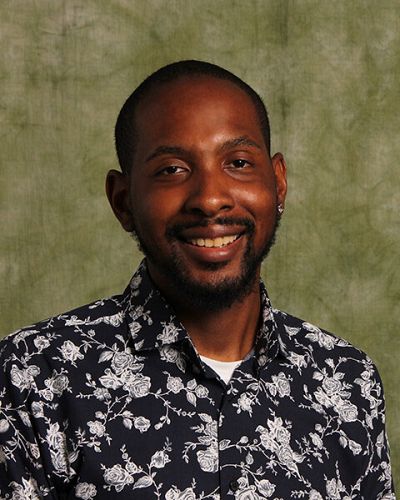 Andre Mathis
Reader Services Reserves and Student Coordinator
Andre serves as the Course Reserves & Student Coordinator and had the opportunity to obtain his Bachelor's degree with a major in Political Science and Masters in Public Administration from Binghamton. Currently in his second term of serving on the NYSUT School Related Professionals Committee, where he serves as chair of the Communications Sub-Committee. Andre enjoys working in a customer service based environment and interacting with people. It's not rare that you will see him sitting at the Readers Services Desk up front with the students. Andre is an avid believer that leadership is service and was named one of NEA's Top 30 Educators under 30 in 2017. Andre loves to travel and is a lifetime fan of the NY Knicks (who he hopes will win a championship again).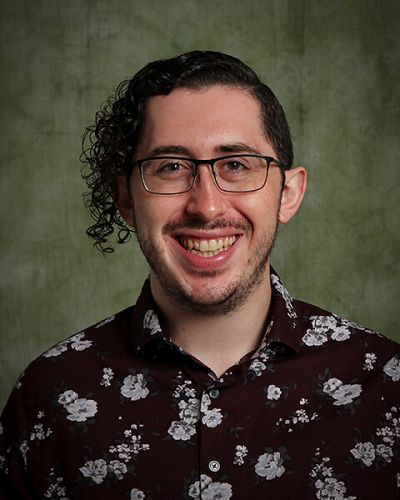 David Floyd (he / him)
Cataloging Librarian and Subject Librarian for Music
David is both the Cataloging Librarian and the Subject Librarian for Music. He has loved working in academic libraries since he first started as a student assistant at UT Knoxville's Music Library. At Binghamton, he catalogs all different kinds of material for the Libraries, but specializes in cataloging music scores, sound recordings and Special Collections items. David is not just a cataloger though and loves the Music Librarian side of his position. He finds it an incredible opportunity to continue developing the Libraries' substantial collections of scores, sound recordings and music literature and loves working with the students and faculty of the music department. Overall, David is really enjoying getting to know this library, the campus and the community. When he's not at work, he likes to relax by playing an instrument, cooking or baking and losing to his husband at Super Smash Bros.