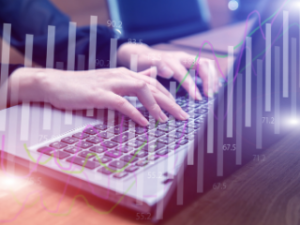 Binghamton University Libraries is hosting two virtual workshops via Zoom on Thursday, October 1st, 2020. Attendees are invited to register for one or both of the workshops, as their schedule allows. Please register to each workshop individually below.
Understanding Your Research Impact: An Overview of Traditional & Alternative Metric Assessment Tools
10:30 a.m.-11:30 a.m., October 1, 2020. Register for this workshop here
Have you ever wondered how to determine the impact of your research? There are a variety of formulas and tools available to measure research impact and it can be confusing trying to figure out what metrics to use. Whether you are just curious about how these metrics work or you are looking to add data to your tenure packet or grant application, this workshop can help! Both traditional bibliometrics and altmetrics will be covered, providing you with an understanding of what they are, how they work, and how best to use them to showcase your own research impact.
Creating an Online Research Profile: How to Promote & Manage Your Research for Improved Academic Communication
12:30 p.m.-2:00 p.m., October 1, 2020. Register for this workshop here
Creating and maintaining online research profiles can be incredibly beneficial in broadening the reach of your research, increasing your impact, connecting you with fellow researchers, and providing you with tools to track your body of work. Join us as we discuss the broad range of research profile services available. Topics covered include, but are not limited to, resources such as ORCID, Research Gate, the Binghamton ORB, and social media accounts. We'll cover the uses, benefits, drawbacks, and best practices of these various tools, as well as how to get started in creating and managing your own online research profiles.
For more information about these workshops please contact Jen Embree (jembree@binghamton.edu) or Neyda Gilman (ngilman@binghaton.edu)