The Libraries will be hosting three open forums to present information about several upcoming renovation and building projects, including the extensive Bartle Library third floor renovation. We want to hear from faculty, staff and students about these projects.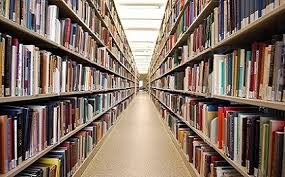 The forums will be held in the Libraries Administrative Conference Room – LS2504G (second floor) on:
4:30-5:30 p.m., Thursday, Nov. 21
9:30-10:30 a.m., Friday, Nov. 22
2:30-3:30 p.m., Friday, Nov. 22
The third floor renovation project is due to the need for asbestos removal and extensive mechanical updates. It will be a four- to five-year project which will require relocation of collection materials. It will also provide the opportunity for redesigning the floor to meet current needs of faculty and students. Join us to share your thoughts and ideas.
If you cannot attend an open forum, you can fill out the Bartle Library 3rd Floor Renovation Feedback Form. The form includes the existing and preliminary floor plans.
For more information, contact Jill Dixon at jdixon@binghamton.edu or 777-3510.