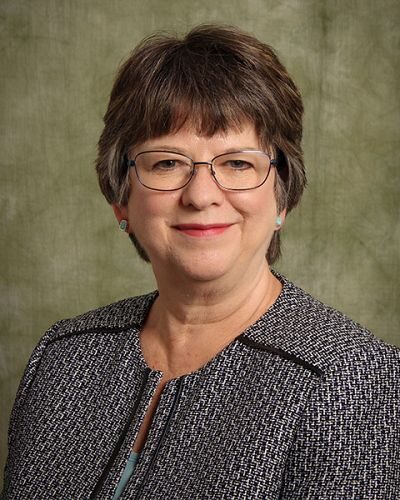 Starting in the Libraries 15 years ago as the engineering librarian, I never would have imagined getting the opportunity to serve as Interim Dean to an institution I have appreciated so much. When I was asked to fill this role upon Dean Kendrick stepping down I was honored to be given the opportunity, even if for a short while. With the excitement coming back from adjustments made during COVID and with the momentum of the recently launched Strategic Plan, I feel it is important to honor the hard work Dean Kendrick put in motion while also looking forward to new opportunities.
I am no stranger to new opportunities in my career as I have had a rather unique journey to the library field. I first started out working in communications for several non-profit organizations and then shifted gears to start a new career as a librarian. I came to Binghamton University to begin a new opportunity within the Libraries and it has continued to provide even more, new and challenging opportunities ever since. I see some parallels shared with my career and where the Libraries are positioned now. Both seem to be on a path exploring what's next.
The first of many opportunities is the search for a new dean of libraries. It was announced on October 21 that Executive Vice President for Academic Affairs and Provost Donald Hall has convened a committee to lead the search. The committee has representation from faculty, staff, undergraduate and graduate students, the Binghamton University Foundation Board of Directors and the Alumni Association Board of Directors. This 16-person committee is currently reviewing applications, with the hope of announcing a permanent appointment this upcoming spring.
In the meantime, the launch of the Libraries Strategic Plan gives us a guide for improving operations within our organization, our services and collections, and furthermore to our Binghamton Community. The three goals established the need to:
build and steward collections that emphasize academic excellence and center inclusion, diversity, equity and accessibility (IDEA),
position the Libraries as a nexus of expertise in teaching, learning and research and
strengthen library cohesion to better serve the campus.
Since our launch this past summer, each department within the Libraries has identified specific goals for year one and will continue to work on continuing the progress established in the Strategic Plan.
As the excitement of new opportunities presents themselves, I always remind myself to lean on our guiding principles and mission which is to provide the University with high-quality collections, services and spaces for research and academic achievement. My hope is that through the search for a new dean as well as our commitment to our Strategic Plan, you see forward momentum for positive opportunities.
I am once again honored to serve as interim dean of libraries. If you have any questions regarding our deans search or strategic plan, don't hesitate to reach out and connect with me. I look forward to sharing more soon.
Jill Dixon