With contributing author Bryan Field, Libraries' Communications Officer
The strategic planning process started when internal committees began gathering input from students, staff, faculty, administration and various stakeholders on the operations and needs of the Libraries. The process was affectionately named Deconstructing Our Now, Designing Our Future (DONDOF) to recognize the accomplishments of the past and serve as a reminder to mindfully choose our work in the present to set a deliberate course for the Libraries' future.
The three goals contained within the plan identify key focus areas for the next five years. The first goal is to build and steward collections, emphasize academic excellence, and center inclusion, diversity, equity and accessibility. The second is to position the Libraries as a nexus of expertise in teaching, learning and research. The third goal is to strengthen library cohesion to better serve the campus.
Each goal is supported by specific strategies and actions carefully crafted by Libraries employees to help make the plan a success. For more detailed information, visit the Libraries Strategic Plan website.
The Libraries guarantee the provision of top-tier support in all aspects of scholarship for Binghamton alumni, faculty, students, researchers and staff. That will continue for generations because strategic planning work was performed during the Bartle Library's extensive third-floor renovation project. The connections made between DONDOF and Bartle's temporary third-floor closure inspired a system-wide transformation.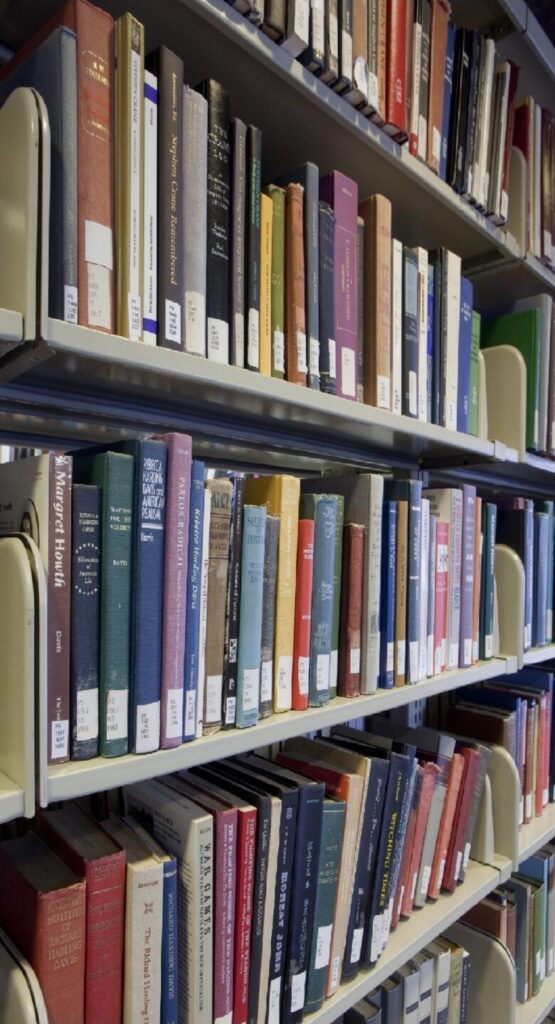 The reorganization of existing faculty and staff: Libraries' administration examined skill sets and made reappointments before hiring new faculty and staff to ensure the maintenance of service points and that material was accessible at each location. Consequently, the Libraries are fully staffed for the first time in a decade. 
Out of the necessity of major material moves came long-awaited opportunities for collection development: The Science Library basement was remodeled to include a permanent upgrade of condensed shelving units to serve as the acting home to Bartle Library's third-floor collections and all off-site storage will be converted to a high-density storage model before moving to the Collection Development Facility in 2024, thanks to a software purchase through the Binghamton Fund for the Libraries.
The planning process is complete and is slated for launch this month. The grand reopening of the third floor of Bartle Library is planned for 2024.