Come and experience aristocratic life in the Middle Ages at the Bartle Library.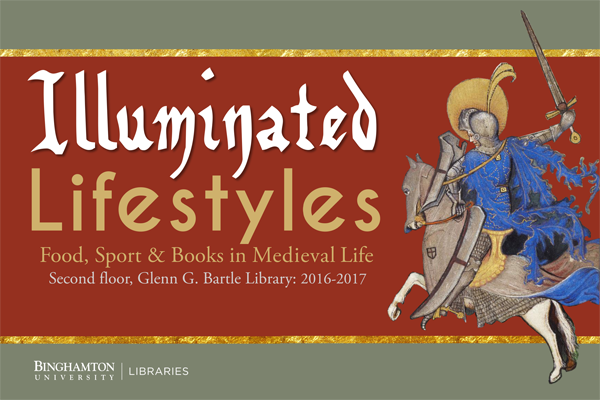 Illuminated Lifestyles: Food, Sport and Books in Medieval Life gives viewers a glimpse into the past through library resources and interactive technology. Selections from the extensive publishing history of Binghamton University's Center for Medieval and Renaissance Studies are featured.
The exhibit is located on the second floor mezzanine in the Glenn G. Bartle Library. It will be on display until May 19, 2017.