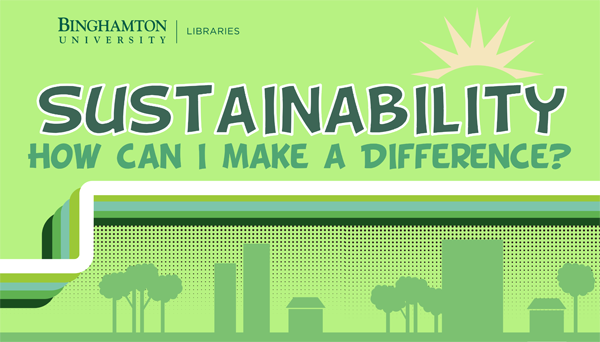 The term "sustainability" evokes electric cars, solar power and clean water. How can I get involved?
If you want to go deeper into what sustainability really means as a citizen of Planet Earth, visit the University Downtown Center (UDC) Library-Information Commons.
Sustainability: What can I do? features books and materials that can help guide your research or serve as a jumping off point for those interested in living sustainable lives.
The exhibit is located in the UDC Library on the first floor of the UDC in downtown Binghamton. It will be on display until May 19, 2017.