Sw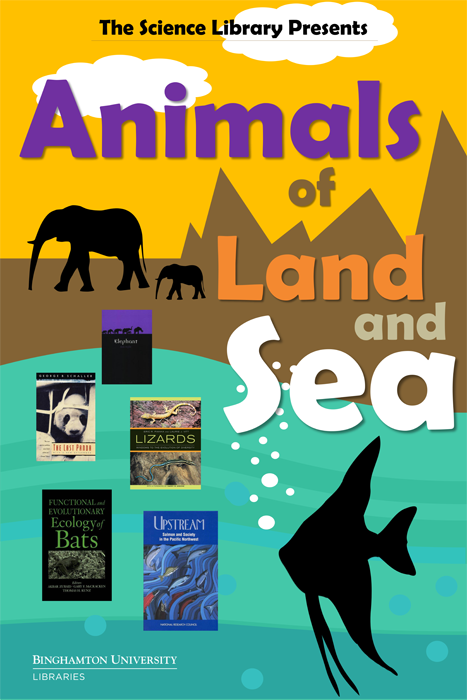 im or hop into a good book about animals.
Animals of the Land and Sea features books and materials from the Science Library collection. From amphibians to zebras, viewers learn about animals that swim, scurry or gallop and the scientists who study them. There is something for everyone.
This exhibit is in the Information Commons on the first floor of the Science Library. It will be on display until May 19, 2017.